Indian Railways invites bids for 15 MW solar project with battery storage
01 Jun 2021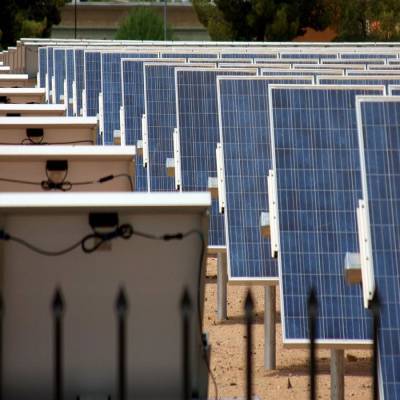 The Railway Energy Management Company (REMCL), a subsidiary of Rail India Technical and Economic Service (RITES), has invited bids to develop a 15 MW solar project with a 7 MW or 14 MW per hour battery energy storage system (BESS) on the railway site at Butibori in Nagpur.
According to the tender documents, a 25-year power purchase agreement (PPA) would be signed with the developer to supply energy at an identified and accepted tariff.
The bids will be opened on August 9, 2021, and the deadline to submit the bids will be on the same day.
Interested bidders will have to submit a sum of Rs 400,000 per MW as a performance bank guarantee accompanying the response to the tender. All micro, small, and medium companies with Udyog Aadhaar certificates will be spared from the payment of bid security amount.
The PPA should be inked within 30 days from when the letter of award is issued. Signing the PPA could be moreover increased by a maximum of 30 days by the nodal railway body. If the developer fails to sign the PPA within the specified period, REMCL may encash the bid security presented by him.
The REMCL bidding document also defines that the capacity utilization factor should be at least 17% for the PPA term, and the BESS availability should be 98%.
The bidder's net value should be equal to or greater than Rs 40 million per MW of the cited capacity for the bid as of the last date of the preceding fiscal year.
Rs 31.5 million per hour should be the minimum annual turnover for the bidder's proposed capacity during the last fiscal year.
The bidder's internal resource generation capacity, in the form of profit, should be at least Rs 6.3 million per MW as of the last date of the preceding financial year.
The bidder should also have an approval letter from the lending institution, committing a line of credit for a minimum of Rs 7.9 million per MW of the cited capacity towards meeting the working capital demand of the project.
Last year in December, REMCL invited bids for a pilot project to get renewable energy power for the long term.
---
Also read: ReNew Power to set up 2 GW solar module unit in Gujarat
Also read: Himachal Pradesh opens tender for 1,700 off-grid solar systems
Related Stories