JSW Group in talks: Ford's Chennai plant for EVs
01 Sep 2023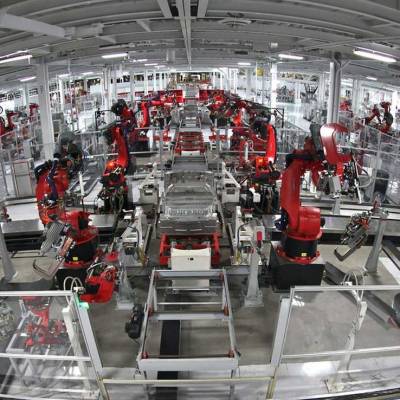 The Sajjan Jindal-led JSW Group is currently engaged in advanced discussions to acquire Ford Motor's Chennai factory, which has remained inactive since July of the previous year. This potential acquisition aims to serve as JSW's foray into the electric vehicle (EV) manufacturing sector.
Last week, Sajjan Jindal confirmed JSW Group's intentions to enter the EV market in India, disclosing discussions with MG Motor India regarding potential collaborations. Concurrently, JSW is also pursuing independent plans to develop its own line of electric vehicles.
According to sources cited in the Mint report, negotiations for the purchase of the Ford plant commenced several months ago and have now reached an advanced stage. JSW has been actively engaging with the Tamil Nadu state government and Ford during this process.
In September 2021, Ford decided to cease its operations in India, including the closure of vehicle assembly at two of its plants, one in Sanand and the other in Chennai. Tata Passenger Electric Mobility acquired the Sanand plant in January for Rs 7257 million. However, the Chennai plant has remained dormant since July 2022.
The Chennai facility, occupying 350 acres of land, boasts an annual production capacity of approximately 200,000 vehicles and 340,000 engines. It is reported that the state government is keen to identify a new owner who can revive production at the facility, signalling a potential resurgence in automotive manufacturing in the region.
Related Stories