MoPSW to develop hydrogen hubs
01 Feb 2023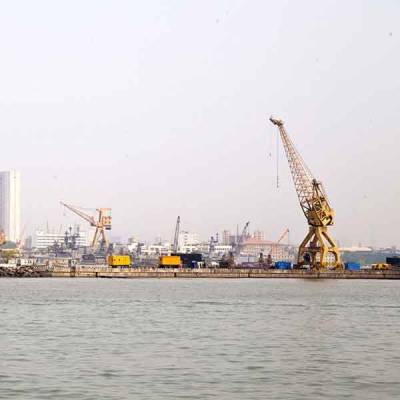 Under the Green Shipping Initiative, the Ministry of Ports, Shipping, and Waterways (MoPSW) will develop two ports on India's east coast and one port on the west coast as hydrogen hubs as part of the Maritime India Vision 2030.,
According to Union Minister for Ports and Shipping Sarabananda Sonowal, in order to meet India's hydrogen production targets by 2030, the Paradip Port in Odisha, the Deendayal Port in Gujarat, and the V.O.Chidambaranar Port in Tamil Nadu will be developed for handling, storage, and green hydrogen generation.
The minister said that the Ports and Shipping ministry had already started taking steps to build green ports that will focus on reducing emissions of greenhouse gases to make the Indian maritime industry sustainable.
"The Ministry for Ports, Shipping, and Waterways intends to increase the proportion of renewable energy to 60 per cent of each of its major ports' total power demand, up from less than 10 per cent at the moment. According to Sonowal, the ports have also set a goal of reducing carbon emissions by 30 per cent per ton of cargo handled by 2030.
The minister established the National Center of Excellence for Green Port and Shipping in November of last year to assist major Indian ports in obtaining as much as sixty percent of their energy needs from renewable sources like solar and wind.
Establishing projects for the generation of energy from renewable energy sources is one of the measures that the government will take to eliminate carbon emissions at the ports; acquiring equipment to monitor pollution in the environment; acquiring dust control equipment; installation of garbage disposal systems in ships and ports for sewage treatment plants; and constructing a facility on the shore for receiving ship waste.
In addition, the ministry has begun upgrading the major ports with features like shore-to-ship power, the use and promotion of electrically powered port equipment, and bunkering and storage facilities for environmentally friendly fuels like hydrogen and ammonia.
India has stated that, in order to assist in achieving its goals for reducing greenhouse gas emissions, it will comply with International Maritime Organization (IMO) ship energy efficiency and carbon intensity requirements on all of its coastal or international vessels.
Related Stories