Srinagar unveils tech-driven enhancements for urban living
01 Aug 2023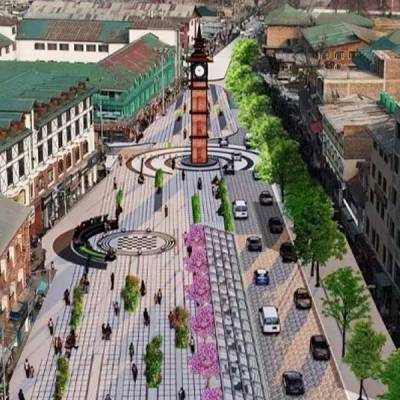 Introducing a range of initiatives under the Srinagar Smart City framework, the focus is on strengthening vital urban infrastructure, incorporating advanced technological solutions to foster a clean and sustainable environment, and deploying IT-based strategies to effectively tackle challenges and enhance citizens' quality of life.
The implementation includes a Real-time Water Quality Monitoring System for River Jhelum and Dal Lake, in addition to Real-time Noise Monitoring stations across Srinagar. Furthermore, smart waste management and a door-to-door collection monitoring system have been rolled out, significantly boosting the efficiency of smart city administration.
By leveraging technology-driven platforms such as the My Srinagar Portal and App, as well as initiatives like the "SMC Srinagar New Web Portal" and "My City My Ideas", the aim is to not only elevate service standards but also foster closer engagement between residents and the city authorities.
Emphasising a strategic shift towards new technology and digital transformation, Srinagar is actively developing a smart grid system. This innovative system is designed to effectively address the impacts of climate change, interconnect essential infrastructures, and provide creative solutions to enhance service coordination.
Central to these smart city endeavours is the overarching objective of enhancing the city's livability and ensuring sustainable and inclusive progress. The newly inaugurated Srinagar Data Network project is poised to convert the city into a connected hub, paving the way for intelligent governance that places the well-being of its inhabitants at the forefront.
Putting an end to the practice of labeling terrorists is of utmost importance. A united front against terrorism is essential, without any double standards. Those striving to sow divisions hinder peace and advancement. It's crucial to isolate such individuals, identifying them as the foremost threats to both peace and societal development, as conveyed by the official Twitter account of The Office of the Lieutenant Governor of Jammu and Kashmir.
Related Stories