10,000 km of Digital Highways to be developed by NHAI by 2025
01 Apr 2023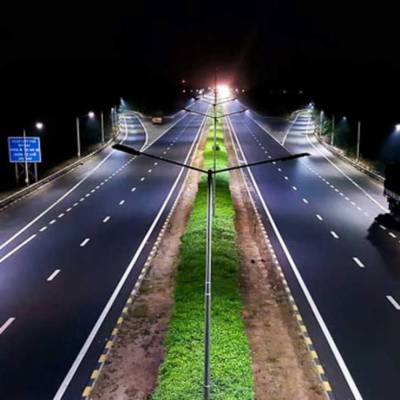 According to a formal declaration, the National Highways Authority of India (NHAI) is striving to build around 10,000 kilometres of Optic Fibre Cables (OFC) infrastructure throughout the nation by 2024- 2025. This effort aims to speed up the roll-out of cutting-edge telecom technologies like 5G and 6G and bring internet service to remote areas. The National Highways Logistics Management Limited (NHLML), a fully-owned special purpose vehicle of the NHAI, would be responsible for putting in place the network of digital roads by creating integrated utility corridors alongside the national highways to create OFC infrastructure. There are 512 km on the Hyderabad-Bangalore corridor and 1,367 km on the Delhi-Mumbai Motorway that will serve as the pilot routes for the building of the 'digital highway'.
The Delhi-Mumbai Expressway's 246-km Delhi-Dausa-Lalsot stretch, which has a dedicated three- meter utility corridor for installing optical fibre cables, was recently opened. This will act as the foundation for the region's 5G network rollout. The work to lay OFC along the national highways has begun, and it should be finished in approximately a year.
According to news agency PTI, the OFC network will provide 'fibre-on-demand' or straight plug-and- play models for telecom and internet services. It will be leased out to qualified customers through a web portal on a "open for all" basis at a set price allotment process. The Department of Telecommunications (DoT) and industry regulator Trai have been consulted during the finalisation of the OFC allotment policy.
Related Stories