17 NCR stations set to get airport-like makeover
01 Jan 2023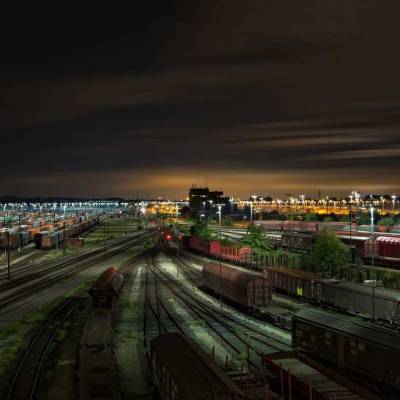 In the coming years, as many as 17 North Central Railway (NCR) railway stations would not only resemble airports but will also provide passengers with airport-like amenities.
The blueprint for rebuilding of the NCR's three major stations, Prayagraj Junction, Kanpur Central, and Gwalior, is ready for this. According to officials, other NCR stations will also be rebuilt.
Prayagraj's Chheoki railway station has also been included in the list of reconstruction ideas. A total of 17 NCR train stations will be renovated, with plans underway to equip passengers with world-class amenities. The roadmap for the redevelopment of the other 14 stations of NCR is being prepared. Soon Agra Cantonment, Agra Fort, Mathura, Aligarh, Veerangana Laxmibai (Jhansi), Khajuraho, Etawah, Mirzapur, Tundla, Chheoki, Banda, Morena, Chitrakoot and Datia railway stations will be given a new look.
For this, the Railways has also selected a consultancy agency. The master plan of the stations is being prepared only at the suggestion of the agency. An amount of Rs 7.9 billion would be spent on Prayagraj Junction, Rs 7.12 billion on Kanpur Central and Rs 5.34 billion on Gwalior station.
The development of railway stations is being done with the next 30-40 years in mind. Factors such as the population in 2060 have been considered. A concourse retiring room, waiting room, snack plaza, and parcel office will be built at the stations in addition to foot-over bridges (FOBs). To connect each FOB and platform, escalators and lifts will be installed. There will be provisions for green building certification, accessible buildings, rainwater harvesting, rooftop solar panels, and multilevel parking.
About Rs 50 billion will be spent for the redevelopment of 17 railway stations of NCR. At present, the budget of only three stations, Prayagraj, Kanpur, and Gwalior has been approved, in which Rs 20 billion will be spent. The maximum expenditure in this will be on the redevelopment of Prayagraj Junction.
Also Read
Indian tyre industry expected to scale a turnover of INR 1 trillion
Kohima Smart CIty and Kohima Traffic Police improve city mobility

Related Stories