30000 mn Modi Govt's Greenfield Expressway Gift
01 May 2023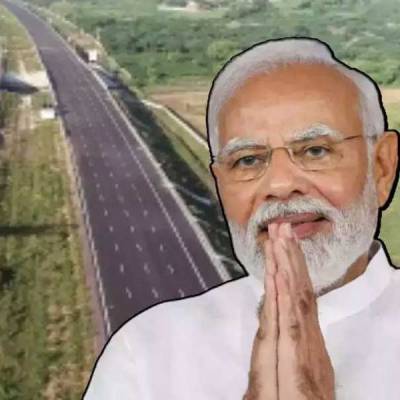 The drive from Delhi to Kolkata will now take as low as 17 hours, thanks to a generous gift from Prime Minister Narendra Modi's government. It now takes several hours longer. According to reports, the Varanasi-Kolkata Greenfield Motorway will minimise the distance from 690 kilometres to 610 km and reduce travel time to 6 to 7 hours, cutting the present travel time in half.
The Purvanchal, Lucknow-Agra, and Yamuna motorways have already reduced the travel time between Delhi and Varanasi to slightly more than 10 hours. The Varanasi-Kolkata Motorway, commonly known as the Varanasi-Ranchi-Kolkata Motorway, is a 610-kilometer-long access- controlled motorway with six lanes. The 3,000-crore Varanasi-Kolkata motorway is expected to be completed by 2026. The Varanasi-Kolkata motorway, which would cost Rs 3,000 crore, is likely to be completed by 2026, according to officials.
The projected Varanasi-Kolkata motorway alignment was finalised and authorised at a conference in September 2021 chaired by Union road transport and highways secretary to connect vital cities with the highway and its spurs to save time and money.