40 per cent Renewable Generation Obligation (RGO) mandatory
01 Mar 2023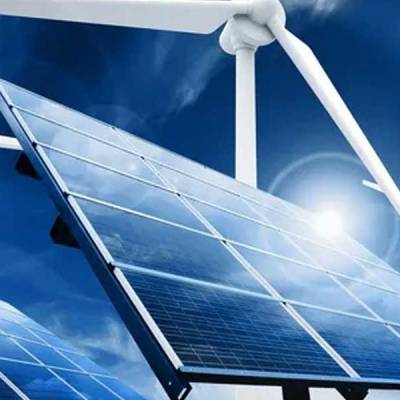 The Renewable Generation Obligation (RGO) will be applicable to businesses building coal-based thermal power stations beginning in April 2023, according to a notification from the Ministry of Power.
Companies will be required to construct renewable energy projects with 40% capacity to replace these coal-fired power plants under this.
RGO was added to the National Tariff Policy in 2016 as an enabling provision.
On February 27, 2023, the official document stated, "It has been decided that any generating company establishing a coal or lignite-based thermal generating station and having the Commercial Operation Date (COD) of the project on or after 1 April 2023 will be required to establish RGO of a minimum of 40 per cent of the capacity of a coal power plant or procure and supply RE equivalent to such capacity."
In addition, a coal or lignite-based thermal generating station with a COD between 1 April 2023 and 31 March 2025 must comply with a 40 per cent RGO by 1 April 2025, and projects with a commissioning date after 1 April 2025 must comply by COD.
According to Prateek Bhandari, Counsel - Energy, Infrastructure, and Resources, Khaitan & Co., in a recent Linkedin post, India has introduced a "supply side" push through RGO to promote RE as it imposes obligations on generators of electricity.
He stated in his post, "On the other hand, India has had 'demand side' obligations in the form of Renewable Purchase Obligation for nearly two decades. These obligations require specific consumers or distributors of electricity to purchase a certain percentage of their power requirements from RE projects."
Related Stories