42 km/day of NH construction in February, highest in FY23 so far
01 Mar 2023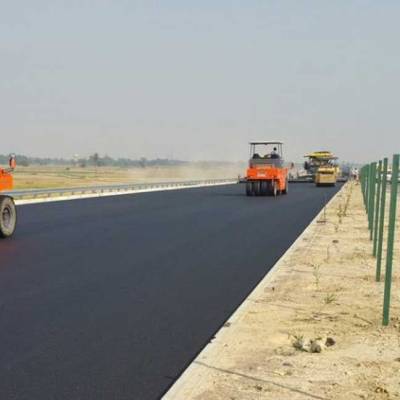 According to data from the Ministry of Road Transport and Highways (MoRTH), the construction of national highways peaked in February, when the Center built 42.03 kilometres of highways each day. However this number was down more than 7% from the same time last year, when 1361 km were built. This fiscal year, the Center has already built 8064 kilometres of highways. This number comes as the fiscal year is about to close and MoRTH needs to develop about 4,000 kilometres to reach its FY23 ambition.
Construction levels at the Center in FY23 are marginally higher than they were in FY22, which was the result of significant increases in November, December, and January. Around 33 kilometres per day of construction have been occurring since November. Senior authorities claimed earlier in the year that longer-than-usual monsoons had hampered highway construction in the first half of the year, which is now being offset. Construction of the highway had also been kept down around that time by contractual concerns.
In the second half of the year, highway expansion often accelerates due to increased infrastructure spending and favourable weather for building. This information suggests that, with one month remaining, the ministry's national highway construction rates may be approaching those of FY22, when 10,237 km of roadways were built at the conclusion of the fiscal. Meanwhile, MoRTH has only been able to grant 7,497 km of highway projects in FY23, which is 121 km less than the previous year, through its executing agencies like the National Highways Authority of India (NHAI).
The data show that the ministry is concentrating on quick land acquisition to speed up the completion of several roadway projects. In February, MoRTH published 197 notices regarding the acquisition of land, for which it provided Rs 4.51 billion in compensation. A total of 59 projects totaling more than 1700 kilometres in length and Rs 553.22 billion in capital expenditure were also evaluated by the ministry's standing finance committee during the month.
Related Stories