44 Smart City projects inaugurated by PM Modi in Shivamogga
01 Mar 2023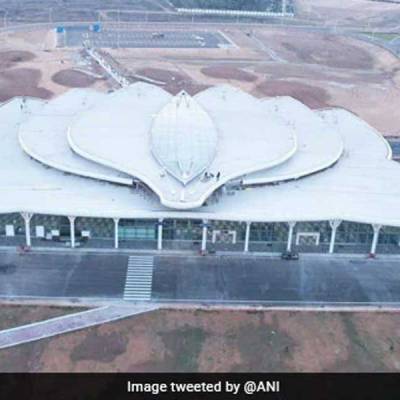 On his recent visit, Prime Minister Narendra Modi laid the foundation stone and officially opened a number of development projects costing more than Rs 36 billion in Shivamogga, Karnataka, including inauguration of the Shivamogga Airport. The new railway line between Shivamogga, Shikaripura, and Ranebennur as well as the Koteganguru Railway coaching depot were also inaugurated by the Prime Minister. He also laid foundation stone for a number of road development projects that is worth Rs 2.15 billion. Apart from these, he also laid the foundation stone for multi-village schemes under Jal Jeevan Mission which totals to more than Rs 9.5 billion. In a huge development push, he also inaugurated 44 Smart City Projects worth Rs 8.95 billion in Shivamogga.
The Prime Minister addressed the crowd and then bowed in tribute to the homeland of national poet Kuvempu, whose commitment to Ek Bharat Shreshtha Bharat has endured to this day. The Prime Minister claimed that the requirements of the citizens had finally been met post the opening of Shivamogga airport. The Prime Minister praised the airport's exquisite design and construction, emphasising how Karnataka's customs and modern technology were combined to create a masterpiece. He said that the campaign is more than simply an airport since it allows the aspirations of the future generations to fly.
He also mentioned various 'Har Ghar Nal Se Jal' projects, road and rail projects, and other projects whose foundation stone were laid, and congratulated the people of these districts. The Prime Minister claimed that improvements to roads, airports, and iways (digital connectivity) have set the ground for progress. According to the Prime Minister, Karnataka's two-engine government is driving the state's chariot of progress. The Prime Minister also emphasised how, under the double-engine government, growth in Karnataka has expanded to include villages and tier 2-3 cities as opposed to the big city-centric development of the past. "The development of Shivamogga is the result of this thinking process", he claimed.
Related Stories