459 routes involving 72 airports operationalised under UDAN
01 Feb 2023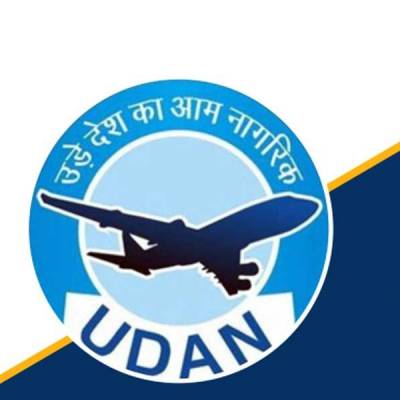 Ministry of Civil Aviation has launched Regional Connectivity Scheme (RCS)-UDAN (UdeDeshkaAamNagrik) on 21.10.2016 to enhance regional air connectivity from unserved and underserved airports in the country and making air travel affordable to the masses. UDAN is a market driven scheme. Interested airlines based on their assessment of demand on particular routes, submit their proposals at the time of bidding under UDAN.
Under the Scheme, 459 UDAN routes involving 72 airports including nine heliports and two water aerodromes have been operationalised as on 30.01.2023, across the length and breadth of the country. Over 1.13 crore passengers have travelled in more than 2.16 Lakh UDAN flights, so far. The linkage between the Civil Aviation Sector and Economic Growth is well recognized. International Civil Aviation Organization (ICAO) study shows that air connectivity would have economic multipliers of 3.1 and employment multiplier of 6.1. Challenges faced while implementing the scheme include:
i) Adverse impact of COVID-19 pandemic
ii) Non-readiness of Civil Airports/Heliports, which could be related to availability of land, creation of regional infrastructure etc.
iii) Unsustainability of the operation on the awarded routes.
iv) Non-readiness of Selected Airlines Operators (SAOs)
v) Non-availability of slots at metro airports like Mumbai & Pune.
The government has planned to develop one hundred airports by 2024 to support UDAN scheme and operationalise 1000 UDAN routes during the currency of the Scheme. UDAN is an ongoing scheme where bidding rounds are conducted from time to time for covering more destinations/stations and routes under the scheme.
Eighteen airports have been identified under UDAN in the State of Uttar Pradesh out of which Kanpur, Prayagraj, Kushinagar, Hindon, Agra & Bareilly have been operationalised. Six Airports have been identified under UDAN in the State of Rajasthan out of which Bikaner, Jaisalmer and Kishangargh have been operationalised. Six Airports have been identified under UDAN in the State of Odisha out of which Jeypore, Jharsuguda and Rourkela have been operationalised.
Nine Heliports have been developed and operationalised in the NSOP category under the UDAN scheme in Himachal Pradesh and Uttarakhand. Mandi and Rampur are in Himachal Pradesh while Almora, Chinyalisaur, Gaucher, Haldwani, New Tehri, Sahastradhara and Srinagar are in Uttarakhand.
Related Stories