5,000 km highway stretch in Kerala, Karnataka, TN electrified by BPCL
01 Mar 2023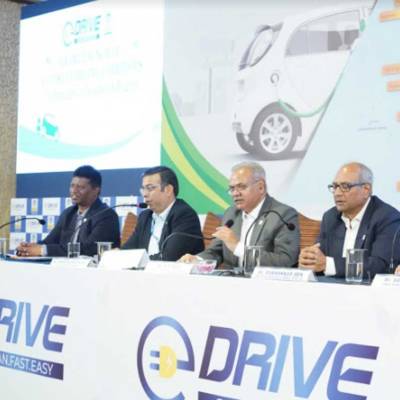 In Kerala, Karnataka, and Tamil Nadu, 110 fuel stations have 30 KW fast charging stations constructed, resulting in 19 EV Fast Charging Corridors on 15 key highways. These corridors will link major cities with important religious and tourist locations. To vehicle owners' concerns about range when travelling long distances in electric vehicles, highway corridors were created. The clean restrooms and eateries at fuel stations, which provide safe and secure stoppage spots for EV charging, are perfect for taking a break while travelling. By March 31 2023, BPCL will turn 200 National Highways into electrified corridors throughout India. A Maharatna and Fortune Global 500 company, Bharat Petroleum Corporation Limited (BPCL), announced the opening of 19 EV Fast- Charging Corridors at 110 fuel stations along 15 highways in Karnataka, Kerala, and Tamil Nadu.
The company has opened 3 corridors in Kerala with 19 fuel stations, 6 corridors in Karnataka with 33 stations, and 10 corridors in Tamil Nadu with 58 stations. These corridors will link major cities with important religious and tourist destinations, such as Tirupathi in Andhra Pradesh and Bandipur National Park in Karnataka; Ranaganthaswamy Temple and Jambukeswar Temple; popular religious sites covered in Kerala are Guruvayoor Temple and Kadampuzhatemple; Vallarpadam National shrine of Basilica; St.Church; Antony's Koratty and Markaz Knowledge City and Early Sunrise watch at Kanyakumari in Tamil Nadu and Meenakshi Amman Temple in Madurai, and many more.
To promote and accelerate the EV boom in the nation, BPCL has already transformed 21 motorways into electric corridors. Moving forward, 200 highways will be covered with Electric Vehicle Fast Charging across India by March 2023. P.S. Ravi, Executive Director Incharge (Retail), Kannabiran D, State Head (Retail) Kerala, and Subhankar Sen, Chief General Manager (Retail Initiative & Brand) attended the inauguration of these Fast EV Charging Corridors in Ernakulam, Kerala.
"The fast chargers are easy to use. They can be self-operated without any manual assistance though support staff will be available if needed. BPCL has digitized the entire EV charger locator, charger operations and transaction process through the HelloBPCL app for an online hassle free and transparent user experience," said PS Ravi, Executive Director Incharge (Retail), BPCL during the launch.
Related Stories