5th edition of Charles Correa Memorial Lecture conducted in Kolkata
01 Jul 2022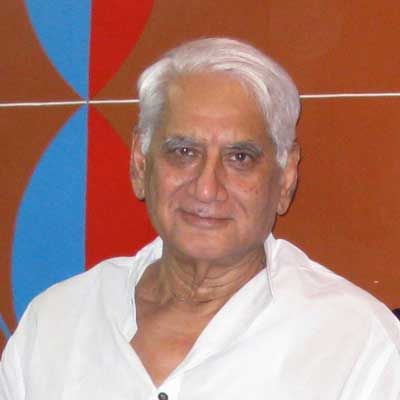 Charles Correa was one of the few architects who effortlessly fused history with modernism. His projects continue to inspire modern day architects till date. Each year a memorial lecture is held to pay homage to his genius ideas and their relevance in the contemporary times. For the last two years the memorial lectures got postponed owing to the pandemic. The fifth edition was successfully conducted at AltAir, EcoCentre, Sector V, Salt Lake in Kolkata on 5th June 2022. Harshavardhan Neotia who presided over the lamp lighting ceremony was quick to point out Correa's inspiration for City Centre Salt Lake's planning and architecture came from his understanding of the Indian open-space market many years prior to its inception as a popular phenomenon. Today in the wake of the pandemic, architects are now focusing on open-space architecture something Charles Correa had done much before.
The fifth edition of the memorial lecture saw the presence of by two eminent architects, C. Anjalendran from Colombo, Sri Lanka, and Professor K.T Ravindran from New Delhi, India who spoke on Correa's legacy. An urban designer involved with a myriad of projects and institutions Professor Ravindran has held a number of honourable positions, including Chairman of the INTACH Architectural Heritage Advisory Committee and Member of the Advisory Board for the United Nations Capital Master Plan, New York. He pointed out building pergolas, negotiating the sky, earthing the building, and having a picture wall were the four fundamental organizing concepts that Correa based his work on, Such fundamental features Ravindran added continue to influence future architects.
Famous Sri Lankan architect C. Anjalendran who is renowned for creating buildings that are a live representation of his inclination towards nature, regional idioms and cultural diaspora gave a presentation on 'The Architecture of an Island'. He pointed out how the absence of a literature on contemporary architecture in the country in 1977 was actually quite baffling. Having said that, he was quick to add how buildings have always been an integral part of nature in Sri Lanka. This in turn entailed that they played an important role in creating the perfect landscapes in the island nation.
Related Stories