6 Bidders for Haryana Orbital Rail Corridor's C4 Tunnel
01 Feb 2023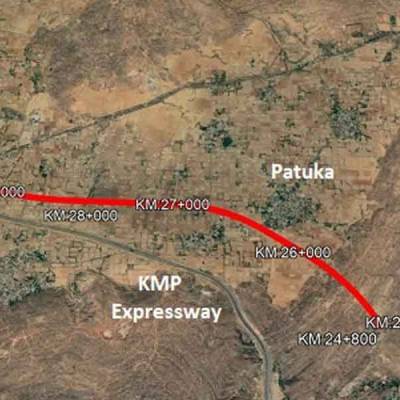 Six companies have submitted proposals to build the 4.7 km tunnelling Package C-4 of the 121.7 km Haryana Orbital Rail Corridor (HORC) project since Friday, when technical bids were launched by Haryana Rail Infrastructure Development Corporation Ltd (HRIDC).
Twin tunnels in the Aravalis will make up this portion of Haryana's first semi-high-speed rail line, which will run from chainage kilometre 24.880 to km 29.580 close to Sohna's Roz-Ka-Meo Industrial Area. This is very close to a Western Dedicated Freight Corridor (WDFC) project tunnel that is now being built.
The New Austrian Tunneling Technique (NATM) and the cut-and-cover technique will be used to build the roughly one-kilometre-long tunnel. The scope of the contract also covers the installation of ballastless track, the commissioning of electrical systems, and the building of small bridges.
Bidders
1. APCO Infratech Ltd.
2. Dilip Buildcon Ltd.
3. Gawar Construction Ltd.
4. IRCON International Ltd.
5. ITD Cementation India Ltd.
6. Rail Vikas Nigam Ltd.

Related Stories