6 hydel power projects apply for water cess in Himachal
01 May 2023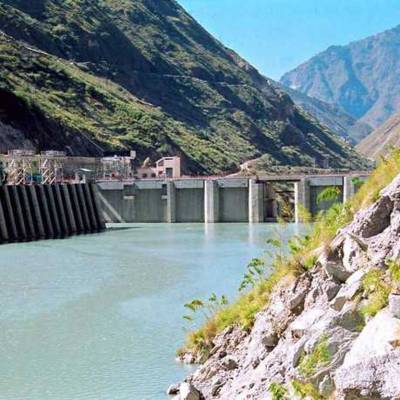 Sixteen of the state's 172 hydroelectric power projects have applied for the implementation of a water cess. Last month, the Jal Shakti Department sent letters to 172 hydroelectric power projects, requiring them to register with it for the purpose of water cessation within a month.
The implementation of the cess has been challenged in the Himachal High Court by two commercial electricity firms.
It's interesting to see that several PSUs in the government and central government have registered for the cess after receiving notices. This becomes significance because on April 25, the Union Ministry for Power sent a letter to all state governments and power corporations, including the NHPC and the NTPC, asking them to challenge the legality and constitutionality of water cess.
"Besides some projects of the HP State Electricity Board, the Chamera power project being run by the National Hydro Power Corporation (NHPC) in Chamba district has registered itself for the imposition of water cess," says a senior government official.
Besides, some private hydroelectric power projects, including on the Parbati and Baspa rivers, had also complied with the directive of the Jal Shakti Department regarding registration for the cess.
The Central Government in its letter also stated that "Article 287 and 288 of the Constitution prohibits the imposition of taxes on electricity consumed by the Central Government or sold to the Central Government".
The Chief Secretaries of all states had received a letter from MP Pradhan, Director of the Union Ministry of Power, regarding the enforcement of the water cess. "The cess is illegal and unconstitutional. Any tax or duty on power generation, which encompasses all types of generation, thermal, hydro, wind, solar, nuclear, etc, is illegal and unconstitutional," he had said.
See also:
Kerala plans to produce electricity by reusing dam-released water
Cabinet sanctions Rs 4k cr for 540 MW Kwar Hydro Electric project


Related Stories