91Springboard plans to raise $30 million to support its expansion
01 May 2023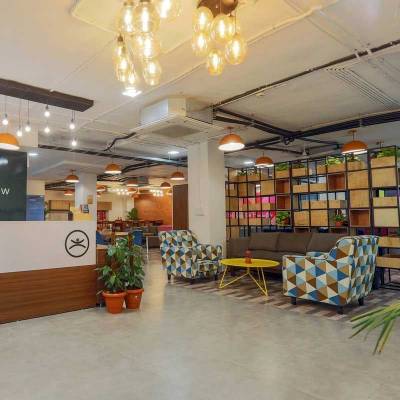 The operator of flexible offices 91Springboard intends to raise $30 million to support its expansion. The company intends to triple its portfolio due to the significant demand for managed and flexible office space in the context of a hybrid work model. Over the next three years, the company wants to increase the total number of desks from 20,000 to 55,000.
Anand Vemuri, CEO and Co-Founder of 91Springboard said that they witnessed almost zero occupancies during the peak of the covid period. They had paused all expansion and were focusing on profitability.
Apart from entering tier II towns to expand its portfolio, the flexible office operator intends to concentrate on established cities like Bangalore, Mumbai, and Delhi. 91Springboard, which is fully occupied, has decided to concentrate on a Platinum hub range of flexible options for freelancers, small and large businesses, and startups.
The firm currently has 7500 such desks under construction under the platinum category and has added 1000 desks in Gurugram this year, added Vemuri. Platinum Hub, 91Springboard, now offers over 20,000 desks across eight cities in India.
The flexible office market has grown stronger as a result of the office sector's recalibration. Regarding space take-up by operators, Flex is anticipated to almost match its peak activity of 2019, with managed and customised enterprise models driving growth in this market.
Flex spaces had the highest gross absorption share at 27 per cent, followed by the IT-BPM and BFSI sectors with demand shares of 23 per cent and 16 per cent, respectively. According to Savills, office space absorption in India's six largest cities totalled 14 million square feet in the first quarter of 2023, representing a 16 per cent QoQ growth.
Also Read
Maison Sia launches its showroom in Mumbai
Invoke industrial minimalism with Diesel Open Workshop collection


Related Stories