Development projects in Srinagar approved
01 Nov 2020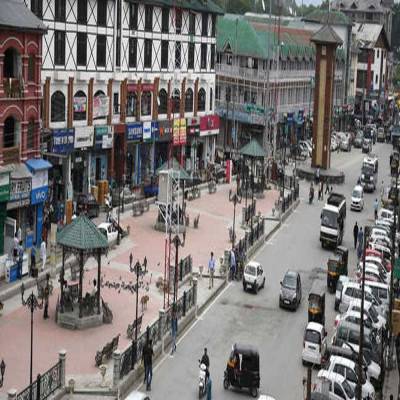 During the sixth meeting of Srinagar Smart City Limited, the Board of Directors approved a series of new projects in several sectors aimed towards fundamental infrastructure interventions and development initiatives in the city. The Board also reviewed ongoing projects in the state's capital.
CEO Smart City (DC Srinagar) briefed the board regarding the progress of several projects that include the initiative for smart power metering and smart water metering. Detailed Project Reports (DPR) have been formulated and funds amounting to Rs 17 crore and Rs 45 crore have been earmarked for the Power and Jal Shakti departments. The Board approved several other projects including a cycle sharing scheme involving the procurement of 500 cycles and the installation of cycle stands in the central business area, formulation of DPR for Bohrikadal and Zainakadal market beautification, Kawdara Craft Exhibition Centre, development of 26 km pedestrian pathways in various locations of the old city using local devri stone, heritage walkways, conservation of heritage network and social protection plan.
Updates on projects were also provided, including the status of beautification of the city, a 5 km long cycling track along the 90 ft road, underground cabling through the various parts of the city, release of funds to the Tourism Department for the revitalisation of Yarkhand Sarai, project tendering for the conservation and beautification of the Maharaj Gunj Market, message display screens installed at 10 different locations, work on Smart Vending Zones, conservation of shrines including the Imambada Hassanabad, Raghunath Temple and St Louis Church.
Establishment of smart health centres, tendering of bio-toilets projects, smart classrooms, completion of civil work of Integrated Command and Control Centre of Bemina, completion of a fire safety infrastructure project including the procurement of boats and fire tenders were also discussed. Installation of Reverse Vending Machines at 10 different locations have been completed, and the process for the procurement of 20 electric buses through SRTC and the installation of air, water and noise quality monitoring systems at various locations of the city has been initiated.
The CEO has also informed the Board that a 73 km long road has been redeveloped under Smart City and the Public Works Department (PWD) has been entrusted with the installation of signage and street furniture. Additionally, the establishment of the Disaster Relief Shelters and emergency evacuation has also been completed.
Community-based trained task force linked to schools, adaptive reuse of lower court, re-development of FCI godown as a commercial district, smart advertisement panels and display boards at road intersections, green spaces, wall paintings, community engagement initiatives and other projects related to drainage, road development and junction improvement were also approved. The ranking of Srinagar Smart City improved from 96 in March 2019 to 72 in June 2020, and is further expected to rise to around 50th once approved projects are initiated and ongoing projects are completed in the next two months.
Related Stories