A new airport terminal to be developed at the Vizag airport
01 Mar 2023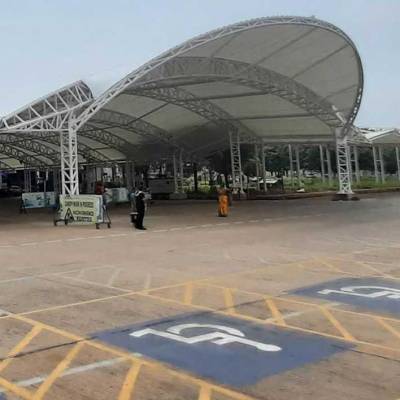 According to Visakhapatnam airport director Srinivasa Rao, proposals for a new airport terminal building the size of the old one at the city airport have been submitted to the Airports Authority of India for Rs 2.4 billion.
He told the Airport Advisory Committee, which was chaired by Visakhapatnam MP MVV Satyanarayana, that the proposal needed to be approved in the next five-year plan, and that four additional parking bays were also planned.
Furthermore, according to meeting participant O. Naresh Kumar, air cargo operations for outgoing cargo have been completely halted for the past three months due to a lack of personnel and pending approvals ."No air cargo is now moved out of Vizag while earlier 150 tonnes including emergency cargo like blood samples were moved. Only limited shrimp was allowed at the request of the Chief Minister for three months," he said and appealed to the MP to take up the issue with the Ministry.
Members also noted that, while Visakhapatnam was ranked ninth in terms of GDP contribution, the airport was only ranked nineteenth, and they requested that the Air Port Director take steps to improve conditions so that it could be ranked in the top ten.
Satyanarayana was dissatisfied with the quality of the flooring and roofing and suggested that a consultant be hired to beautify the new building.
See also:
New airport terminal in Shirdi airport slated by May 2024
In Gwalior, Amit Shah lays foundation stone of new terminal


Related Stories