Adani's largest wind turbine generator gets certified
01 Sep 2023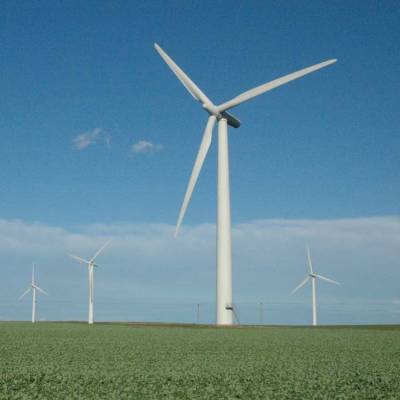 Adani New Industries Ltd has announced a significant milestone in the renewable energy sector as its wind energy solutions unit received type certification for its 5.2 MW Wind Turbine Generator (WTG), making it the largest of its kind in India. The certification was granted by WindGuard GmbH and is a testament to the quality and safety standards of Adani Wind's 5.2 MW wind turbine generator.
This achievement opens the door for Adani Wind, the wind turbine generator manufacturing arm of the Adani Group, to begin series production for global markets, signalling its entry into the international renewable energy market.
The certification, obtained under the IEC System for Certification to Standards Relating to Equipment for Use in Renewable Energy Applications (IECRE), signifies that Adani's 5.2 MW WTG complies with the highest global standards, including the IEC 61400 series standards and regulations governing design, testing, and manufacturing in the renewable energy sector.
WindGuard GmbH conducted rigorous testing of the WTG prototype, which was installed in Mundra, Gujarat. This 5.2 MW WTG was developed through a collaboration between Adani Wind and W2E Wind to Energy GmbH in Germany.
Vineet Jaain, Director of Adani New Industries Limited, expressed his satisfaction with this achievement, highlighting that the certification reaffirms the robustness and quality of their 5.2 MW WTG platform. This platform is designed to reduce the Levelized Cost of Energy (LCOE) and supports Adani's goal of making India a global hub for manufacturing renewable equipment.
India has gained recognition as a trusted partner as economies worldwide prioritize the establishment of efficient and resilient global supply chains, making Adani's endeavour particularly timely and significant.
The 5.2 MW wind turbine manufactured by Adani Wind features a rotor diameter of 160 meters and a swept area of 20,106 square meters, with a tip height of 200 meters, making it one of the most powerful onshore wind turbines in the country.
Milind Kulkarni, Chief Operating Officer (COO) of Adani Wind, emphasized the importance of research and development efforts aimed at increasing the Annual Energy Production (AEP) of wind power plants and improving profitability for customers. He acknowledged the commitment of the Adani Wind team to leverage technology in delivering affordable, reliable, and sustainable power solutions.
This achievement reflects Adani's dedication to advancing renewable energy solutions and aligning with India's goals of increasing its green energy capacity while contributing to the global transition to cleaner and more sustainable energy sources.
Related Stories