Adani group aims to raise Rs 210 bn through stake sale in two companies
01 May 2023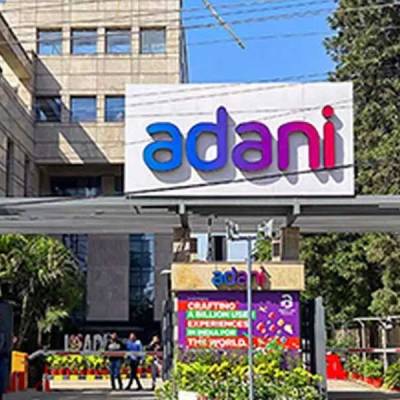 Adani Enterprises (AEL) and Adani Transmission (ATL) have received approval from their respective boards on Saturday to proceed with raising a total of $2.5 billion through qualified institutional placements (QIPs). Adani Enterprises aims to raise Rs 125 billion, while Adani Transmission plans to raise Rs 85 billion. Both companies have stated in separate regulatory filings that the funds will be raised through the issuance of shares or other eligible securities.
Last week, the Adani Group announced its intention to raise funds in three of its group companies: Adani Enterprises, Adani Green Energy, and Adani Transmission. A report from a news publication on May 12 indicated that the group was considering selling new equity in these companies to raise up to $2.5 billion.
Adani Transmission, a company engaged in power transmission and distribution, currently has seven under-construction greenfield projects with a combined length of 3,505 circuit kilometers (ckm) and a project cost of approximately Rs 163 billion. Industry estimates suggest that the company's capital expenditure (capex) requirement over the four-year period from FY23 to FY26 is around Rs 64 billion. On the other hand, Adani Enterprises has planned a capex of Rs 400 billion for its various group businesses, with a significant portion allocated to airport projects.
Adani Green Energy has rescheduled its board meeting, originally scheduled for May 13, to May 24, citing certain exigencies.
According to the news reports May 12, the fundraising will involve a primary equity infusion aimed at debt repayment and long-term capital expenditure. In early March, the Adani Group sold shares in four companies to US investment firm GQG Partners for $1.9 billion. The Adani Enterprises follow-on public offer (FPO), which sought to raise $2.5 billion, was withdrawn in February following the release of the Hindenburg Research report, which alleged fraud and stock manipulation. The Adani Group has refuted the report's claims and denied any wrongdoing.
Both a Supreme Court-appointed panel and the market regulator Sebi are investigating the Hindenburg findings and examining market-related issues. A bench led by Chief Justice DY Chandrachud has scheduled a hearing on May 15 for public interest litigation suits related to the matter, as well as an application from Sebi seeking additional time for the probe.
Also Read
Foxconn breaks ground on $500 million factory in India
Green Hydrogen firm H2B2 to go public through $750 mn SPAC agreement


Related Stories