Adani's Vizhinjam Port Chooses Chinese Cranes for Cargo Operations
01 Sep 2023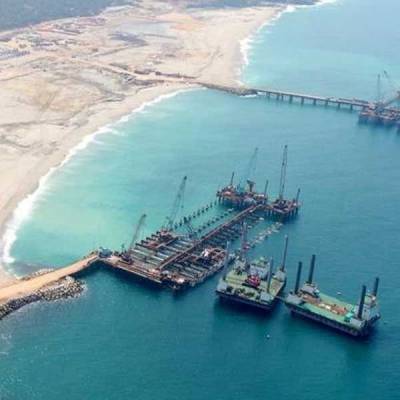 Adani Group's Vizhinjam Port in India is set to bolster its cargo handling capabilities by deploying Chinese cranes. This strategic move aims to enhance the efficiency and capacity of the port, making it a key player in the region's maritime trade.
The decision to use Chinese cranes comes amidst the backdrop of global competition in the shipping and logistics industry. Adani Ports and Special Economic Zone Ltd (APSEZ) plans to leverage the advanced technology and reliability of these cranes to accommodate larger vessels and manage cargo more swiftly.
By embracing these Chinese cranes, Vizhinjam Port aims to position itself as a major player in the Indian maritime sector, improving its capacity to handle millions of tons of cargo efficiently. This move aligns with Adani's commitment to modernise India's infrastructure and facilitate international trade through state-of-the-art facilities.
Related Stories