ADB, India sign $141M loan for Andhra Pradesh infrastructure
01 May 2023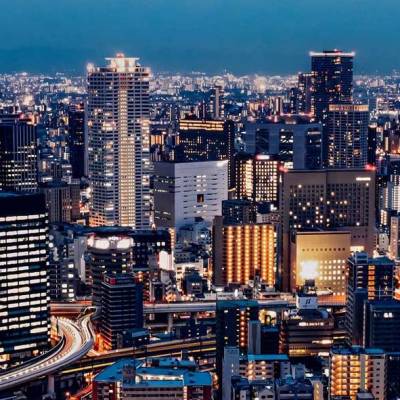 The Asian Development Bank (ADB) and the Government of India signed a $141.12 million loan agreement, the government said in a statement.
The loan aims to support the development of essential infrastructure, such as roads, water supply systems, and electricity distribution networks, in three industrial clusters located in Andhra Pradesh.
This financing is part of a larger $500 million multi-tranche financing facility (MFF) approved by ADB in 2016 to enhance infrastructure in the Visakhapatnam and Srikalahasthi-Chittoor nodes.
ADB also approved a $250 million loan, as part of the MFF, to support the government's National Industrial Corridor Development Program (NICDP) in October 2021.
This financing by the bank aims to strengthen industrial infrastructure in the Visakhapatnam node by developing internal infrastructure in the Rambilli and Nakkapalli industrial clusters, improving the Atchuthapuram–Anakapalli road, and enhancing access roads to the Nakkapalli cluster.
The proposed clusters' internal infrastructure will include roads, stormwater drains, water supply systems, and electricity distribution systems. In the Srikalahasthi-Chittoor node, the project will focus on developing the start-up area of the Chittoor-South industrial cluster, as well as improving access roads to the Chittoor-South and Naidupeta industrial clusters.
It will also establish guidelines for a green corridor model to enhance industrial cluster resilience to extreme weather conditions and develop a disaster risk management plan.
To ensure long-term sustainability, the program will formulate plans to improve the operation and maintenance of start-up industrial clusters and provide a toolkit with gender-responsive and socially inclusive guidance for integrating industrial and urban planning, including housing for workers in areas adjacent to industrial clusters.
Also Read
Kolte-Patil Developers reports Rs 120.80 crore profit in Q4 FY23
Chennai: Over 1,000 illegal construction debris dumping spots found

Related Stories