Additional $250 million invested in Serentica Renewables by KKR
01 May 2023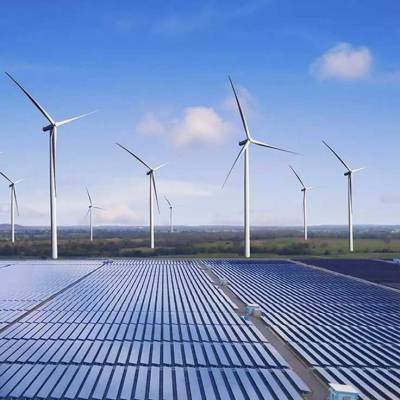 Serentica Renewables, a Vedanta group entity that specialises in providing green energy to enable industrial units in decarbonising their operations, announced that it had signed agreements with KKR for an additional $250 million investment in the business. The $400 million investment from KKR in November 2022 is expanded upon by this most recent investment. According to Hardik Shah, Partner, KKR, "As India continues to develop at a rapid pace, clean energy solutions will play a growing and significant role in meeting the country's energy demands, especially in the industrial and difficult-to-abate industries that Serentica looks to support.
Serentica will be able to increase its power supply agreements with three Vedanta group firms from the current 3 billion units of renewable power yearly to 9 billion units thanks to the additional funding from KKR. According to Pratik Agarwal, Director, Serentica Renewables, "Serentica was formed in March 2022 and it signed PDAs (power delivery agreements) with three Vedanta companies active in the metals and mining space to supply 3 billion units of renewable power annually.
"Over the course of the subsequent six months, all three units expressed their desire to acquire more renewable energy as they were experiencing a coal shortage, preparing for the EU's carbon border adjustment mechanism to go into effect in January 2026, and feeling compelled to take advantage of the ISTS waiver that was available until June 2025. In order to bring the entire contract up to 9 billion units annually, we secured additional contracts for 6 billion units.
Vedanta will decarbonise 20% of its energy base with this new supply, making it one of the world's most aggressive decarbonisation initiatives, continued Agarwal. Serentica is installing over 4,000 MW of renewable energy generation capacity, of which 60% will come from solar energy and 40% from wind energy, for the provision of 9 billion units of green power. While the wind farms will be situated in Maharashtra, Karnataka, and Andhra Pradesh, the solar plants will be situated in Rajasthan and Karnataka.
Related Stories