After long wait, work begins to complete Jaypee Wish Town towers
01 Apr 2023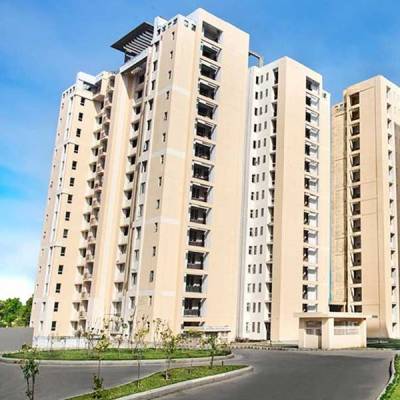 The Suraksha Group, which was awarded Jaypee Infratech (JIL) by the NCLT following the company's bankruptcy, has begun construction and completion of 170 towers at a cost of over Rs 5,000 crore. Since the establishment of the five-member Implementation and Monitoring Committee (IMC) last month, the Mumbai-based group has moved to accelerate construction in 62 towers, in addition to 15 where work is currently halted.
Aman, Klassic, and Kensington Park are among the projects on the list. These projects will cost between Rs 1,000 and Rs 1,500 crore, with an additional Rs 450 crore set aside.
While Jaiprakash Associates has been retained as the contractor for the time being, the plan is to increase the number of workers from around 3,500 to close to 5,000-6,000 in the next four to five months. Even for contractors, payment timelines are being reworked to ensure better cash flow and increased activity.
In the case of Wish Town's remaining 82 towers, where work had come to a halt even before the insolvency process began five years ago, JIL has tasked IIT with conducting an assessment of the projects wherever reinforcements are exposed. The plan is to start work over the next three months or so, sources said, adding that this is expected to benefit around 10,000 or more homebuyers, who have been waiting for their properties.
Suraksha has contributed some funds to the project, and Jaiprakash Associates has also contributed Rs 265 crore. It is also proposed that the cash flow from the Greater Noida-Agra Expressway be used for construction activity in the coming months.
The 91 towers where an offer for possession has already been made are also expected to be spruced up, as many of the promised amenities have yet to be delivered, causing resentment among homebuyers. While YEIDA is challenging the NCLT order in the National Company Appellate Tribunal, Suraksha Group has begun the process of hiring for JIL to ensure adequate manpower.
Also Read
Lithium price drop gives Indians hope for more affordably priced EVs
L&T hydrocarbon division wins the ME contract

Related Stories