Air India's aircraft order to be bigger; option to buy 370 more planes
01 Feb 2023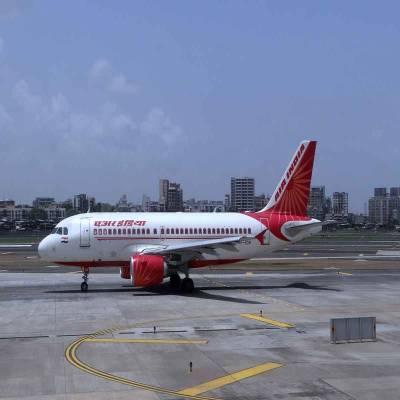 Air India's massive 470-plane order to Boeing and Airbus could grow much larger because the airline has the option to purchase an extra 370 planes from the manufacturers, according to chief commercial and transformation officer Nipun Aggarwal.
The current 470-plane order is the largest ever placed by an airline in one go anywhere in the globe, surpassing American Airlines' 2011 order for a total of 460 aircraft. The previous largest order by an Indian carrier was IndiGo's 300-aircraft deal in 2019.
"The order comprises 470 firm aircraft, 370 options and purchase rights to be procured from Airbus and Boeing over the next decade. The Airbus firm order comprises 210 A-320/321 Neo/XLR and 40 A350-900/1000. The Boeing firm order comprises 190 737-Max, 20 787s and 10 777s. We have also signed up for long term maintenance of the engines with CFM International (CFM), Rolls-Royce and GE Aerospace," Aggarwal said via a post on LinkedIn.
A firm order is the number of aeroplanes that the customer has committed to purchasing. Firm orders are typically accompanied by options, which allow the airline to purchase additional planes at a later date and price. Options, unlike definitive orders, are not binding on the buyer.
When the dual orders were announced on February 14, Boeing said that Air India had the option to purchase an extra 70 planes in addition to the 220 on the firm order. There was no word at the time on whether there was an option in addition to the definitive contract for 250 Airbus planes.
"In addition to the 470 aircraft on firm order, Air India has obtained a number of options and purchase rights. "They provide us the option, but not the necessity, to take further aircraft at already-negotiated production slots and/or pricing, allowing us to nimbly handle further growth while managing risk," Air India CEO Campbell Wilson said in an internal message to employees.
Air India and Air India Express operate a fleet of approximately 140 planes, the most majority of which are narrowbody aircraft. Air India currently relies heavily on Airbus planes for domestic operations, while its widebody fleet is made up of Boeing planes. Air India Express only flies Boeing narrowbody planes.
"The first aircraft to arrive will be 25 brand-new Boeing B737-800s and 6 Airbus A350-900s in the second half of 2023, with deliveries truly ramping up in 2025 and beyond. However, "our capacity growth will be backed by the previously announced lease-in of additional narrowbody and widebody aircraft, as well as the return to service of the remainder of our grounded fleet," Wilson told staff.
Also Read
Embassy REIT raises fund from Bajaj Housing Fin to repay existing loans
CCI approves Dalmia Cement's acquisition

Related Stories