AISATS signs concessionaire agreement for cargo hub at Noida airport
01 Jun 2023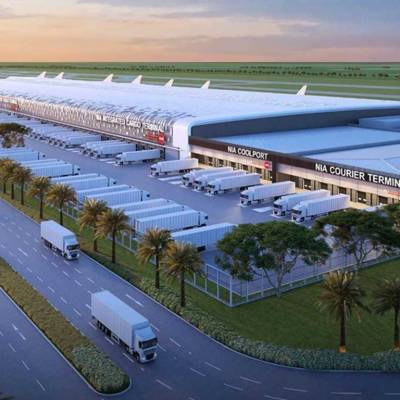 AISATS, a joint venture between Air India and SATS, has joined hands with Yamuna International Airport Pvt Ltd to establish a state-of-the-art multi-modal cargo hub at the forthcoming Noida International Airport. Under the concessionaire agreement, AISATS will undertake the design, construction, financing, and operation of this cargo hub, which is set to occupy 87 acres of land. The primary objective is to provide efficient and seamless intermodal connectivity for cargo transportation to and from manufacturing hubs across India.
The envisioned cargo hub aims to revolutionize India's logistics sector by creating a robust infrastructure for cargo processing and transportation. It is expected to significantly reduce logistics costs, optimize coordination processes, and introduce speed and transparency to the country's supply chain. Through this strategic initiative, AISATS seeks to enhance the efficiency and cost- effectiveness of India's logistics and air cargo sectors.
According to Nipun Aggarwal, Chairman of AISATS, the Noida cargo hub will play a crucial role in offering just-in-time cargo facilities to the northern region of India. He believes that the hub's infrastructure, value-added services, and improved cost efficiency will contribute to the growth and development of the Indian logistics and air cargo sectors.
The cargo hub's strategic location will enable seamless connectivity between various modes of transportation, accompanied by consolidated ancillary and value-added services. This integrated approach aims to establish an efficient route for cargo throughput within India and internationally. AISATS envisions the cargo hub as a comprehensive logistics gateway that will cater to the evolving needs of the air cargo and export sectors.
Bob Chi, CEO of SATS Gateway Services, highlighted India's rapid economic growth and the immense opportunities within the air cargo logistics space. He emphasized that establishing an integrated logistics gateway in Noida through the AISATS joint venture with Air India, a Tata Group company, will position the region as a strategic air cargo and export hub. Chi further noted that this development aligns with SATS' twin-engine growth strategy, expanding their global air cargo hub handling capabilities.
Related Stories