Ajay Aneja, AJAX: Construction is poised for good growth in FY22
01 Mar 2021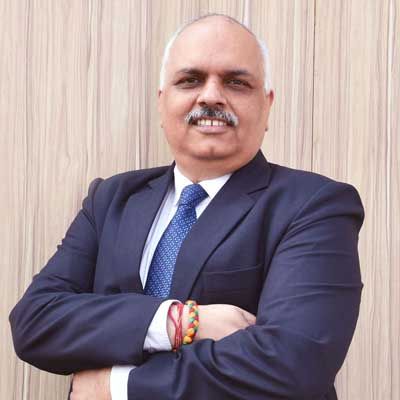 AJAX is India's largest manufacturer of self-loading concrete mixers (SCLMs) with over 19,000 SLCMs deployed across varied applications. The company was established in the year 1992 for manufacturing self-loading concrete mixers (SLCMs), and today is the global leader in that product. Our interview with its CMO Ajay Aneja reveals how the segment will play an important role in today's construction industry.
SLCMs are widely used in all the construction and agri sectors, and considering the thrust given by the governments across the country, the demand for SLCMs will sustain in the years to come and the industry will witness more technical advancement in the machine.
Over the years, using technology as its forte, AJAX has made a formidable presence in its engineering expertise and after-sales support network. So the demand for SLCMs today on the back of the renewed emphasis on infrastructure and construction projects must come as a big relief to Ajay Aneja, Chief Marketing Officer, AJAX Engineering, who had this to say: "Focus on upgradation of existing rural roads from Pradhan Mantri Gram Sadak Yojana (PMGSY) scheme, smart city projects, rural housing scheme such as Pradhan Mantri Awas Yojana (PMAY) have increased the demand of SLCMs, small batching plants and pumps."
Read the interview here.
Related Stories