Alstom revolutionises Mumbai's Colaba-Bandra-SEEPZ Metro project
01 Jun 2023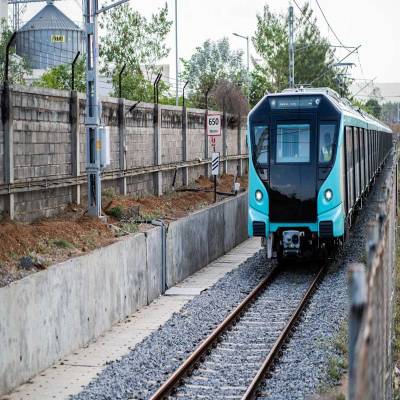 Alstom, the French rolling stock manufacturer, has played a crucial role in Mumbai's groundbreaking Colaba-Bandra-SEEPZ Metro project, the city's first fully underground metro corridor. Alstom has designed, manufactured, and commissioned 31 sets of lightweight, fully furnished modern passenger trains, consisting of 8 cars each. These metro trains are expected to alleviate 35 per cent of the city's overall traffic congestion and contribute to the reduction of air and noise pollution.
The Alstom Metropolis trainsets have set new standards in energy efficiency and safety. With a theme inspired by Mumbai's vibrant character called "Dynamic Fluidism," these trains prioritize a high-density interior layout, maximizing space efficiency and enabling each trainset to accommodate up to 3,000 passengers per trip. The trains boast a unique design, offering a wide range of configurations and incorporating a perfect blend of proven and reliable components alongside innovative features, ensuring optimal performance. Alstom's commitment to eco-design principles is evident in these metro trains, with 96 per cent of the materials and components used being recyclable and 99 per cent recoverable.
To provide a summary of the eco-design performance achieved for Mumbai Line 3, the following figures are noteworthy: energy consumption of 8.40 kWh/passenger/km, representing Alstom's target to achieve a 25 per cent reduction in energy consumption across all product lines by 2025; noise levels below the approved limit of 82 dBA @ 75 km/h; recyclability and recoverability potential of 96 per cent and 99 per cent, respectively, based on calculations according to the ISO 22628 standard; and compliance with regulations concerning the use of clean materials, ensuring the absence of prohibited substances in the project.
Furthermore, Alstom is equipping this line with its cutting-edge CBTC signalling technology, known as Urbalis 400. This proprietary technology enhances average capacity by 30 per cent in manned services and unattended train operations (UTO), while also contributing to a 30 per cent reduction in energy consumption.
The day-to-day operations of the metro line, including the management of operation control centres, depot control centres, stations, running trains, and maintenance of trains and metro system infrastructure, will be handled by the Delhi Metro Rail Corporation (DMRC), a pioneer in India's metro rail sector. The DMRC's extensive experience in operating and maintaining the Delhi metro for over two decades makes them a reliable choice to ensure clean, efficient, and hassle-free services for the people of Mumbai. The DMRC will operate under key performance indicators (KPIs) to guarantee the safety and satisfaction of passengers, marking a significant milestone for the Mumbai Metro Rail Corporation (MMRC) in bringing the line into operation.
Related Stories