Antica Ceramica launches the "Designer Wall Tiles Collection"
01 Mar 2023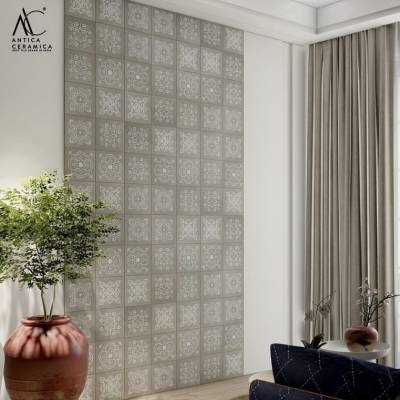 Wall tiles are a new trend that can add personality and style to walls in any room. With the right combination of color, texture, material, and design, these designer wall tiles can breathe character into your living room. Antica Ceramica, a leading tile manufacturer in India, has introduced the "Designer Wall Tiles Collection" at its flagship store and other retailers nationwide.
These wall tiles are polished and glazed, and come in a variety of textures such as rustic, matt, and glossy. They are available in unique sizes and finishes, making them a popular choice for interior spaces. These wall tiles can really spruce up your living room. They're durable and easy to clean, plus they won't break the bank when it comes to maintenance. And they can really give your room that stylish, aesthetic edge.
According to Rahul Bhugra, Director, Antica Ceramica, "There is no doubt that wall tiles can make a huge difference in the overall look and feel of a room. Whether you are looking for a classic, traditional look or something more modern and contemporary, there is definitely a tile out there to suit your needs. Wall tiles can be used in a variety of ways, from full wall coverage to creating stunning accent walls. They are also a great way to add texture and interest to a room, and can even be used to create unique patterns and designs. Whatever your vision for your space, wall tiles are a great way to make it a reality."