Approval: 3rd rail line for Nergundi-Barang, Khurda Road-Vizianagaram
01 Aug 2023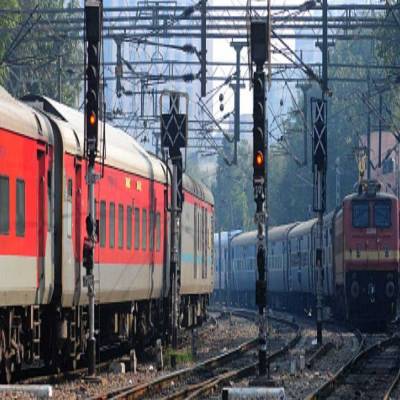 The Cabinet Committee on Economic Affairs, headed by Prime Minister Narendra Modi, granted approval for the construction of the vital third line in the Nergundi-Barang and Khurda Road-Vizianagaram sections, as well as several other multi-tracking initiatives by the Ministry of Railways.
The proposed third line, extending 385 km along the Howrah-Chennai mail route between Nergundi-Barang and Khurda Road-Vizianagaram, is anticipated to incur an expense of Rs 56.18 million. Approximately 184 km of this new line will traverse Bhadrak, Jajpur, Khurda, Cuttack, and Ganjam districts, while the remaining 201 km will traverse three districts in Andhra Pradesh, according to sources from the East Coast Railway.
Meanwhile, the Bhadrak-Nergundi third line project under the Khurda Road Division of the East Coast Railway is progressing at a vigorous pace, with over 54 per cent of the work already completed. The Bhadrak-Nergundi segment, spanning 92.19 km of the project, was incorporated in 2012-13, and final approval was granted in October 2015. The stretch between Jakhapura and Haridaspur, covering 23.53 km, was finished in April 2016, while another 4.3 km portion from Kapilas Road to Nergundi was commissioned in October 2022, as stated by sources.
The broader multi-tracking project encompasses the construction of six major bridges across various rivers: Birupa river (488 meters), Mahanadi (2,096 meters), Kothjori (822 meters), Kuakhai (822 meters), Rusikulya (457 meters), and Banasdhara (410 meters). In February of this year, the Network Planning Group (NPG), established under the institutional framework of the PM Gati Shakti national master plan, advised the prompt completion of the remaining segments between Bhadrak and Vizianagaram. Once finalised, this third line will enhance the movement of domestic coal from Odisha to southern India via rail, facilitate the transportation of coal from Paradeep and Gopalpur ports to steel plants, and support the conveyance of raw materials like clinker and pet coke for cement factories from Paradeep port.
Related Stories