Arunachal Pradesh sees 65% growth in highway construction in 8 years
01 Apr 2023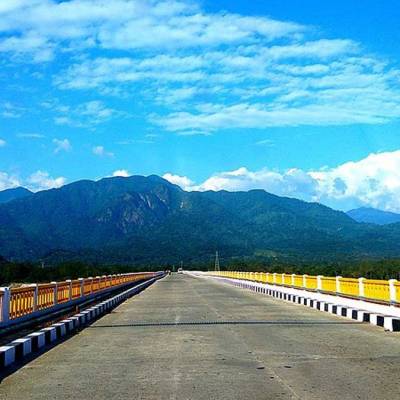 According to the Arunachal Pradesh government, national and state highway construction increased by 65 per cent in the border state of Arunachal Pradesh between 2015–16 and 2022–23. According to information provided by the company, road building expanded from 30,692 km in 2015–16 to 50,555 km in 2022–23, of which 2,506 km are border roads.
The 1,863 km overall length of Arunachal's international border includes 217 km with Bhutan, 520 km with Myanmar, and 1,126 km with China. Pema Khandu, Chief Minister of Arunachal Pradesh said in an interview with Economic Times that at present, Arunachal has the highest funds spent on roads and bridges in the entire country. About 12.7 per cent of the state budget has been allocated for roads and bridge construction.
3,488 km of the Ladakh, Arunachal, Himachal Pradesh, Uttarakhand, and Sikkim border are shared by India and China. The third phase of the Indo-China Border Roads (ICBR-III), for which new projects have been identified, will begin construction once the 2020 standoff with the Chinese PLA is over, according to the Centre, state authorities, and Border Roads Organisation (BRO). Although the first two phases were planned for the early 2000s, they noted, other projects were still in progress.
India has constructed 'formation cutting', which entails new alignments and earthworks, at a rate of 470 km of highways every year between 2017 and 20; this is double the 230 km a year maintained in the ten years prior to 2017. In accordance with the India-China Border Roads (ICBR) strategy, 73 roads were designated as strategic Indo-China Border Roads (ICBRs), 61 of which were given to BRO. Of these projects, 29 have been finished, while work on the other 32 is still ongoing.
Recently, Union home minister Amit Shah launched Vibrant Village Programme (VVP) in Arunachal Pradesh and said he "will be monitoring the development work regularly". The Union government has allocated Rs 48 billion, including Rs 25 billion exclusively for road connectivity, for 2022-23 to 2025-26.
Also Read
4 laning of bypass to NH114A connecting NH333 and NH133, NHAI
Government plans to build 45 km of roads each day in FY24
Related Stories