Assam losing Rs 20 bn revenue per month due to illegal coal mining
01 Feb 2023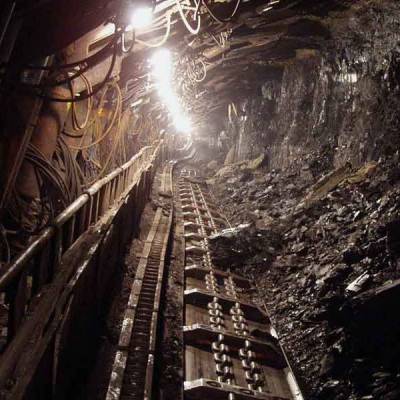 According to the opposition party Assam Jatiya Parishad (AJP), the northeastern state loses almost Rs 20 billion in revenue per month as a result of extensive illegal rat-hole coal mining in numerous areas, mainly in Tinsukia district. The party raised the issue in a letter to the President, Prime Minister, Supreme Court Chief Justice, Leader of the Opposition in Parliament, NHRC Chairman, and National Green Tribunal Chairman.
"We have been emphasising widespread illegal coal mining, notably rat-hole mining, in Assam. It has an immediate impact on the environment, public health, and the state budget "Lurinjyoti Gogoi, president of the AJP, stated.
He said that the government is aware that illegal coal mining, which has gone on uninterrupted in Assam for decades, has wreaked havoc on Dehing Patkai National Park, the largest rainforest in the Northeast.
The AJP stated in their memorandum that the NGT had outlawed rat-hole coal mining in 2014, but that it is still taking place and that the Assam government is aware of the illegal activities in the Digboi Forest Division.
"Inquiries into this matter have been ordered on a regular basis at various levels. Commissions have been formed to investigate the illicit behaviour. These commissions have similarly submitted lengthy findings that have been buried with no obvious action "According to the memorandum. Highlighting various directives of the Gauhati High Court, it alleged that even PSU firm Coal India carried out illegal mining inside the forest for 16 years from 2003 to 2019, which was admitted by the company in 2020.
"Seizure of trucks laden with coal dug out from the forests around Ledo-Margherita region has become a regular phenomenon despite there being a ban on rat-hole mining, without the kingpins ever being nabbed. "It has created an impression that the government often displays a total inability, even reluctance, to check the illegal mining of coal in the eastern tip of Assam bordering Arunachal Pradesh," the memorandum alleged.
The party claimed that there is no effective mechanism to keep a tab on the forested region and only the forest department and the police sometimes conduct drives to check illegal coal mining, but without any result.
Also Read
Three rail projects approved to speed up transport of coal, iron ore
NPG identifies projects worth Rs 4.5 trillion for Gati Shakti

Related Stories