Aum Gohil from India conferred with 'Best Sustainable Design' title
01 Jul 2022
Long Read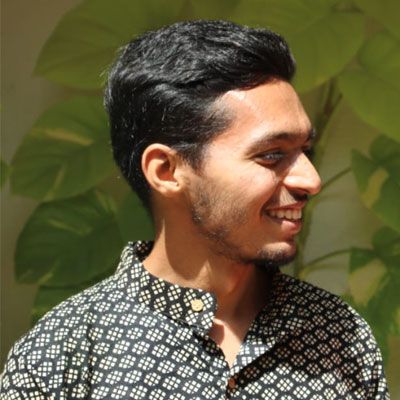 Nippon Paint (India) (Decorative Division), Asia Pacific's leading paint manufacturer, announced the winners of the prestigious AYDA (Asia Young Designer Award) 2021 International in Penang, Malaysia. Nguyen Quang Duong from Vietnam won in the Architecture category and Patcharakul Paesomwang from Thailand won in the Interior Design category. Aum Gohil from India won the 'Best Sustainable Design' title for his project 'Apparatus of Amusement' from amongst the 32 applicants from 16 Asian countries and was awarded a cash prize of USD 1000. The theme for this edition of AYDA was – Amplifying empathy through design.
The talented winners showcased outstanding submissions and fascinated the competition's panel of illustrious judges. The title winners from Vietnam and Thailand were awarded an all-expense-paid three-week trip worth up to USD 10,000, to attend Harvard University's Graduate School of Design's (Harvard GSD) Design Discovery Programme. During this programme, the winners will be exposed to the opportunity of sharpening their skills and broadening their horizons to continue in their pursuit of excellence in their industries.
During the international award ceremony, the Nippon Paint community initiative presented sub-awards as well which included the Nippon Paint Colour Award, Best Sustainable Design Award and Best Design Impact Award. All the winners across these categories were also given cash prizes worth USD 1,000 each. Further recognising the talent in this year's entries, AYDA Awards 2021/2022 also awarded a finalist from the Interior Design Category with the Honourable Award, who took home a cash prize worth USD 500.
Commenting on the event, S Mahesh Anand, President-Decorative Paint, Nippon Paint (India), commented, "The International edition of AYDA was a grand success. We are glad to witness another successful edition of the awards and are elated to see this competition growing and impacting more young designers each year. The brand remains dedicated to presenting such opportunities to budding creators and designers across nations. I congratulate the participants, the title winners and Aum Gohil from India who won the 'Best Sustainable Design' title."
Aum Gohil from India who bagged the title of 'Best Sustainable Design' for his project Apparatus of Amusement, said, "I, firstly would like to thank Nippon Paint India for this wonderful opportunity to be a part of the AYDA journey. Being known as one of the top young designers in India was a proud feeling but winning the award as one of Asia's Young Designer of the year gives me tremendous joy. I would like to extend my gratitude to the jury members for their valuable feedback on my project and it has been a great learning opportunity. Lastly, I would like to share my heartfelt thanks to friends and family for their constant support and for believing in me."