Ayyankulam Thanjavur wins Smart City accolade
01 Aug 2023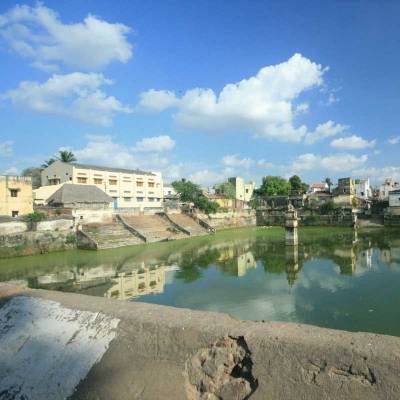 The Smart City award under the cultural and heritage category was bestowed upon Ayyankulam in the Thanjavur district. It was noted that Ayyankulam, established in the Nayakar era at Mela Veedhi in Thanjavur, occupied an area of 7,630 square metres. The water supply to Ayyankulam was historically channelled from the Sivagangai tank near the Big Temple. Unfortunately, due to a lack of proper maintenance, the tank had fallen into disrepair.
Given this context, a sum of Rs 5.12 crore was sanctioned as part of the Smart City program to restore Ayyankulam. Consequently, efforts were made to reinforce the retaining walls, construct pathways for pedestrians, install suitable illumination, showcase various art forms, and establish five different landscape modules to enhance the beauty of the water reservoir. Additionally, decorative items like Navarathinam and paintings were exhibited around Ayyankulam.
In the meantime, the underwater passage, which was utilized during the reign of ancient rulers, was also discovered and subsequently refurbished. The water supply to the tank was also reinstated.
The awards distribution ceremony is scheduled for September 27 in Indore. The awards will be presented by the President of India.
Also read: 
MMRDA's 'One Line, One Manager' plan speeds metro progress  
Namma Metro promotes National Common Mobility Card  


Related Stories