Bajaj Electricals leases 61k+ sq ft in Mumbai
01 Jun 2023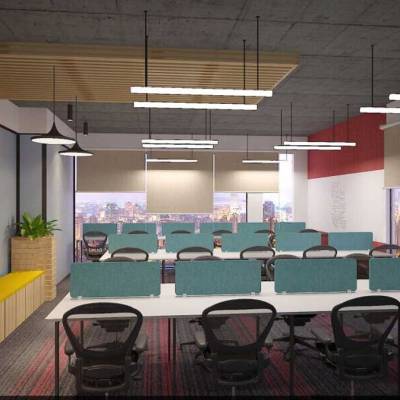 Bajaj Electricals, a consumer appliances company, has secured an entire floor of office space spanning 61,000 sq ft in Mumbai's business district of Lower Parel. The office space is located in the commercial complex called One International Center, owned by Nucleus Office Parks, a Blackstone Group entity. The lease agreement is for a period of almost five years, and Bajaj Electricals will pay a total rent of approximately Rs 70 crore during this period. The rent will increase by 4.5% after every 12 months. The agreement also grants Bajaj Electricals the option to extend the lease for up to 15 years at market rates.
The deal was finalised and registered earlier in the week. Bajaj Electricals is expected to commence the fit out work soon and is likely to relocate to the new office by September or October. The company's senior management will operate from this new office. Furthermore, Bajaj Electricals is currently in discussions with Nucleus Office Parks to acquire additional office space.
The office space secured by Bajaj Electricals is located in T4, a newly constructed tower with 22 floors and a total area of 700,000 square feet. One International Center already houses the headquarters of prominent global and Indian organisations, including Deloitte, which occupies approximately 230,000 sq ft, Mondelez with nearly 70,000 sq ft, and Franklin Templeton with 40,000 sq ft of office space.
Bajaj Electricals recently announced its highest-ever net profit of Rs 2.16 billion for the fiscal year 2022-23, representing a 74% increase, supported by a nearly 13% rise in revenue amounting to Rs 54.29 billion.
Nucleus Office Parks, the operating platform for fully-owned office properties by the Blackstone Group in India, manages the largest commercial real estate portfolio in the Lower Parel business district, encompassing around 4.4 million sq ft.
Related Stories