BEML secures Rs 31.77 bn contract for Bangalore Metro expansion
01 Aug 2023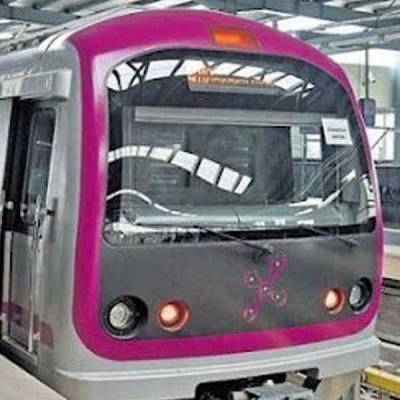 BEML, a well-regarded corporation, has clinched a substantial contract valued at around Rs 31.77 billion from the Bangalore Metro Rail Corporation (BMRCL). This pivotal agreement revolves around the fabrication of 318 fresh metro coaches, aimed at augmenting the expansion of Bangalore Metro's Phase 2 (73.92 km), Phase 2A (18.23 km), and Phase 2B (37 km).
The contract's significance goes beyond the mere manufacturing of metro coaches; it encompasses an all-encompassing maintenance arrangement spanning 15 years. This underlines BEML's unwavering dedication to furnishing dependable and efficient metro services to the denizens of the city.
These coaches are slated to be integrated into Package 5RS-DM, forming 6-car trains along two major routes: the 21 km Pink Line (Reach 6) and the 56 km Blue Line (comprising ORR Line & Airport Line).
The journey leading to this contract was a meticulous bidding process. Initiated in September 2022, it culminated in the unveiling of technical bids in February 2023, followed by the unveiling of financial bids in May 2023. Amid the competing entities, BEML emerged triumphant as the lowest bidder, securing the contract with a competitive bid of Rs 31.76 billion.
The scope of this contract encompasses diverse critical facets, encompassing design, manufacturing, supply, installation, testing, and commissioning of the 318 standard gauge metro cars. Additionally, BEML has been entrusted with the responsibility of imparting training to metro operations personnel for a 15-year span.
It's noteworthy that the financial backing for this venture is facilitated by the Japan International Cooperation Agency (JICA). In March 2021, the government of India and JICA inked a loan agreement totalling Rs 37.17 billion. This funding aims to facilitate the acquisition of vital systems, including rolling stock, platform screen doors, and CBTC signalling.
Related Stories