BHEL floats tender for supplying multicrystalline solar modules
01 Aug 2021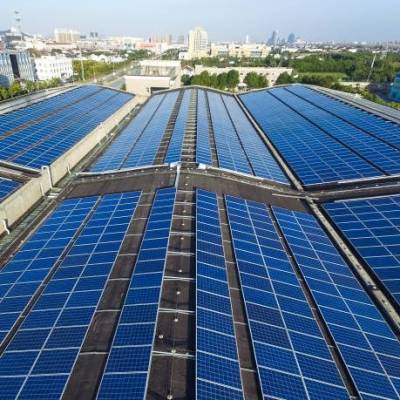 Bharat Heavy Electricals Ltd (BHEL) has floated tenders for multi-crystalline solar modules manufacturers for the 6.5 MW rooftop solar project in Nalanda, Bihar.
The deadline to submit the bids is 24 August 2021, and the tenders will be opened on the same date.
To participate in the bidding, the annual turnover of the bidder should be Rs 45 million in the last three financial years (FYs).
The winning bidder has to provide insurance for the solar module power output warranty that covers the warranty of the solar module in case of any insolvency of the module manufacturer. The bidder has to submit a bank guarantee of 10% as the value in the tender if the bidder cannot provide insurance for the solar modules.
The successful bidder has to supply 72-cell multi-crystalline solar modules in a configuration of 12*6 or 144-cell in 24*6 configuration. The modules' wattage output should be more than 325 Wp or 5 W band.
The solar modules should be certified by the Bureau of Indian Standards.
The modules should have a minimum efficiency of 16.5%, and they should work satisfactorily between the temperature range of -10 degrees centigrade and 85-degree centigrade. The modules should withstand gusts to 140 km per hour on the surface panel.
As per the tender, the warranty of the modules should be at least ten years, and the degradation rate of the modules should not be less than 90% after ten years and 80% after 25 years.
The glass used in the solar modules should be toughened, high transmission, low iron, with a minimum thickness of 3.2 millimetres (mm) and the bending should be less than 0.3%. In crystalline silicon modules, the back sheet should be 30 microns and water vapour transmission rate less than 2 grams (gm) per metre square (m2) daily.
---
Also read: Mumbai civic body seeks EC for 4 MW Deonar waste-to-energy plant
Related Stories