Bhubaneswar metro rail project set to commence by year-end
01 May 2023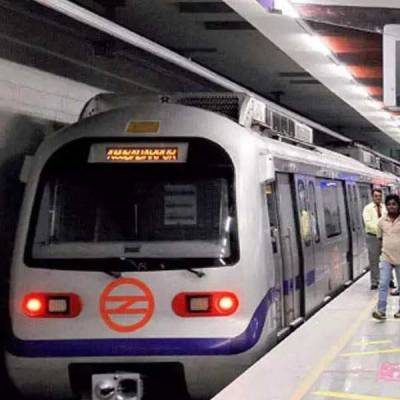 The commencement of the highly-anticipated Metro train project in Bhubaneswar is on the horizon, according to G Mathi Vathanan, the secretary of the housing and urban development department. After a comprehensive review of his department's performance, Vathanan announced that the foundation stone for the Metro train project is expected to be laid in June, with Chief Minister Naveen Patnaik leading the inauguration.
The newly sanctioned capital region metro rail system project, approved by the Chief Minister, will interconnect Bhubaneswar with Cuttack, as well as Jatni, Khurda, and eventually Puri, as highlighted by Vathanan. The preparation of a detailed project report (DPR) to connect Bhubaneswar with Cuttack is already underway, with the Delhi Metro Rail Corporation (DMRC) serving as the consulting agency. The survey for the project is nearly complete, said Vathanan.
The construction of the metro rail system will be a significant undertaking, involving the development of underground sewerage systems and civil engineering work. The government plans to initiate a tender process for the construction work, taking into account the DPR's findings and making decisions regarding routes, alignment, and other related aspects. A master plan will also be devised to integrate the Bhubaneswar-Cuttack line with the Khurda-Jatni line and the Puri line, added Vathanan.
Usha Devi, the Urban Development Minister, shared with the media that the construction work for the Bhubaneswar capital region's metro rail system is anticipated to commence before the year's end.
During the celebration of Utkal Dibas (Odisha Statehood Day), Chief Minister Naveen Patnaik made a significant announcement regarding the predominantly elevated corridor-based metro rail project. While the government has not disclosed the tentative cost of the project, sources estimate that the first phase, covering approximately 30 km from Trisulia to Biju Patnaik International Airport, will require an investment of around Rs 5,000 crore.
Official sources emphasised that this project will provide Odisha with a world-class, environmentally friendly urban transport system, catering to the state's emerging aspirations. Moreover, it is expected to stimulate economic activities and facilitate the expansion of urban city clusters encompassing Bhubaneswar, Cuttack, Puri, and Khurda. This Greater Capital Region, with a population of around 3.5 million people, will attract individuals, investments, trade, and tourism, as per the government's statement.
Related Stories