Blackstone to sell $480 million stake in Embassy REIT
01 Jan 2023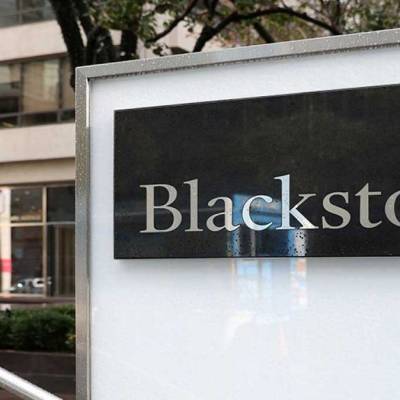 Blackstone is in discussions to sell about half of its ownership interest in Embassy Office Parks, India's largest real estate investment trust (Reit), to the private equity firm Bain Capital.
At present pricing, the deal might be valued up to US$480 million, and it would be the first Reit investment made in India by US-based Bain. Investors are interested in office space in India since more workers are returning to their places of employment as the Covid-19 outbreak fades.
As Blackstone modifies its portfolio, it would entail a further selldown of its Embassy investment.
The negotiations are still in the beginning stages. The aim is to carry out the acquisition via block trades on Indian stock exchanges in the upcoming weeks.
India's first REIT to list was Embassy Office Parks in 2019. It is the largest office REIT in Asia and owns and runs office parks and buildings totaling more than 43.2 million square feet in locations like Bengaluru and Mumbai.
Reits own and operate real estate assets in the same way that mutual funds do. They collect rent from the properties they manage and use it to pay out dividends to investors.
Blackstone owns 24% of the Embassy Reit, which has a market capitalisation of nearly $4 billion.
The private equity firm intends to sell 10% to 12% of the company. Based on the Embassy Reit's closing price on the Mumbai stock exchange on Monday (Jan 23), this will be worth $400 million to $480 million.
Following sales in 2020, 2021, and 2022, a block trade will be Blackstone's fourth stake sale in Embassy. Blackstone sold $400 million in the Reit to investors including the Abu Dhabi Investment Authority in September.
Despite concerns about inflation, India's economy has recovered since the Covid pandemic to become one of the world's fastest growing major economies.
According to Knight Frank, Bengaluru and Mumbai had the highest office rental growth in the Asia-Pacific market from October to December, and office rentals in Indian cities are expected to rise over the next year.
Bain Capital, which manages more than US$160 billion in assets globally, has already invested more than US$3 billion in India over the last decade, including in Axis Bank, India's leading private lender.
It's all about cash for Blackstone. According to the first source, if the deal with Bain is completed, Blackstone will have sold units in the Embassy Reit worth US$1.4 billion over the last three years.
"Blackstone's strategy to pare its Embassy stake is to churn its capital. Office assets in India have matured and Blackstone is looking at investing in emerging asset classes like retail and data centres where the returns can be higher," said Shobhit Agarwal, chief executive of Anarock Capital.
"It is placing a bet on the domestic consumption story."
Agarwal noted that Blackstone is continuing to be optimistic about the Indian real estate market despite selling its share in some Reits and investing in new assets.
See Also:
Blackstone acquires 2.5 mn sq ft of warehousing near Delhi
PE investments in Indian real estate reached USD 3.4 billion


Related Stories