Blue Star expects 25-30% growth for ACs during the summer
01 Apr 2023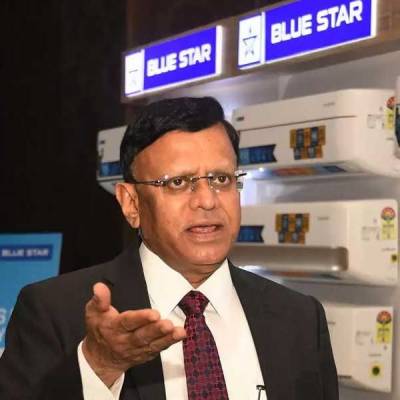 In 2023 and 2024, Blue Star Ltd anticipates a 25–30% increase in sales, thanks to a consistent demand for air conditioners throughout the sweltering summers that will follow. Their emphasis is on extending access through physical and online platforms while focusing on budget and affordable premium sectors. During FY-22, it had a total turnover of 353,770 million.
The company, which entered the domestic air conditioners market in 2011, anticipates capturing a 15% market share by FY25 thanks to strong demand from first-time purchasers, notably in tier-3, tier-4, and tier-5 towns.
The sector is expected to reach the historic 10 million unit sale of air conditioners in FY-24, up from roughly 8 million units this fiscal, according to B Thiagarajan, Managing Director, Blue Star.
A manufacturing facility has been established in Sri City by Blue Star through its wholly owned subsidiary Blue Star Climatech Ltd. The plant started producing room air conditioners for sale in January of this year. Some of its new items will be sourced from this area. The plant's proximity to the southern ports will make it possible for the business to manage logistics effectively by assuring quick movement and containing the cost.
Out of the entire $5,500 million that was projected to be invested in this project over several years in phases, the corporation has so far committed about 3350 crore. In the first year, it will produce roughly 3 lakh units, and thereafter output will be gradually increased to 1.2 million units.
Blue Star anticipates that its EBITDA margins, which have been 7.5% year to date through the third quarter of this fiscal, will increase to around 8-8.5% by the conclusion of the current fiscal. After production at the new factory picks up, it anticipates margins to increase even more to almost 9.5–10% in the upcoming year.
Related Stories