Bombay HC directs decision on Godrej compensation for bullet train land
01 Sep 2023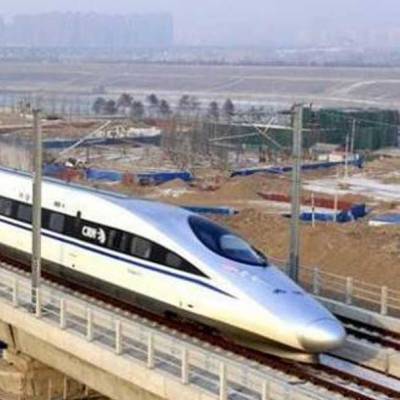 The Bombay High Court issued a directive to the Maharashtra government, instructing them to make a decision within one month regarding an application submitted by the Godrej & Boyce company. This application seeks an increase in the compensation awarded to the company for the acquisition of its land in suburban Vikhroli, which is intended for use in the Mumbai-Ahmedabad bullet train project.
The division bench comprising Justices B P Colabawala and M M Sathaye presided over a petition filed by the company. This petition sought a directive to the Mumbai suburban district collector and the deputy collector responsible for land acquisition to refer the company's application for compensation enhancement to the Land Acquisition, Rehabilitation and Resettlement (LARR) Authority.
The bench has ordered the relevant state government authorities to make a determination on the company's application within a 30-day timeframe. This legal dispute between the company and the government has been on-going since 2019 when the company's land in the Vikhroli area of Mumbai was acquired for the bullet train project.
Initially, the compensation was set at Rs 5.72 billion, but when the final award was issued, it was reduced to Rs 2.64 billion. The company is now seeking to raise the compensation amount to Rs 9.93 billion.
In February of this year, the high court dismissed the company's petition challenging the acquisition proceedings but allowed the company to pursue an enhancement of the compensation. The company then took this matter to the Supreme Court, which upheld the high court's decision but stipulated that the issue of compensation enhancement must be resolved within six months.
In February 2023, Godrej submitted an application to the collector and deputy collector (land acquisition), requesting them to refer the matter to the LARR Authority for compensation enhancement. However, no action was taken by the collector.
Subsequently, in April 2023, the company submitted an application to the LARR Authority, asking for a direction to be given to the collector for this referral. However, the LARR Authority dismissed the application, stating that it could not compel the collector to make the reference.
In response to this inaction, Godrej filed a petition in the high court, arguing that the collector and deputy collector's lack of action was arbitrary, unreasonable, and violated Article 14 of the Constitution of India. The company claimed that the state authorities were intentionally delaying the matter and disregarding the Supreme Court's order.
The land in Vikhroli, owned by Godrej, is situated on one of the entry points to the underground tunnel for the Mumbai-Ahmedabad bullet train project, which spans a total of 508.17 kilometres, with approximately 21 kilometres planned to be underground.
Related Stories