Boost for corporate investments in the roads sector
01 Aug 2022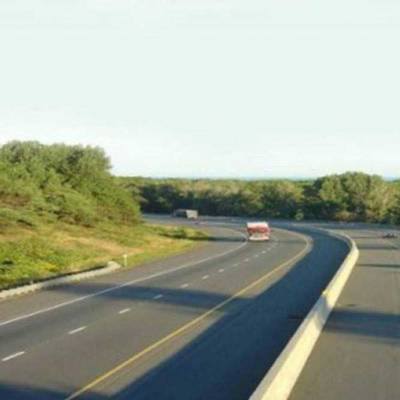 India has the second-largest road network in the world, spanning a total of 5.89 million km. The Union Minister of State for Road, Transport and Highways has stated that the Government aims to boost corporate investment in roads and the shipping sector, along with introducing business-friendly strategies, which will balance profitability with effective project execution. In FY22 (until November 2021), the private sector invested Rs 15,164 crore ($1.98 billion) in roads.
Some of the government initiatives and developments are as follows:
1. India's GatiShakti programme has consolidated a list of 81 high-impact projects, out of which road infrastructure projects were the top priority. The major highway projects include the Delhi- Mumbai expressway (1,350 km), Amritsar-Jamnagar expressway (1,257 km), and Saharanpur- Dehradun expressway (210 km). The main aim is a faster approval process which can be done through the GatiShakti portal and digitised approval process completely.
2. As of March 2022, the government plans to spend Rs. 10,565 crore (US$ 1.38 billion) on the Trans-Arunachal Highway and Kaladan Multi-Model Transport Project, and other development projects such as capital connectivity, district connectivity, connectivity to the international border, and improvement and strengthening of roads in the region of Sikkim.
3. In FY22 (until October), the Ministry of Road Transport and Highways constructed national highways extending 4,450 km compared with 4,956 km in FY21 (until October).
4. To transform road infrastructure in Punjab, Haryana and Rajasthan, the Indian government has planned to construct roads extending 313 km for Rs 11,000 crore and Rs 1 lakh crore for road infrastructure in Jammu and Kashmir.
5. Under the Union Budget 2021-22, the Government of India has allocated Rs. 108,230 crore to the Ministry of Road Transport and Highways.
6. the Ministry made it mandatory to use FASTag at all the toll plazas.  More than 4.35 crore FASTags have been issued (as on December 21, 2021). The average daily collection has reached Rs 106 crore (till November 2021) with average daily Electronic Toll Collection (ETC) transactions of 71.38 lakh.
7. The Voluntary Vehicle Scrappage Policy, which will phase out unfit vehicles from the country, by waiving the registration fee for new vehicles, purchased against a Certificate of Deposit issued by a Registered Vehicle Scrapping Facility (RVSF).
8. As of 1 January 2022, there are 15 registered INVITs in India, in various sectors including electricity transmission, road and renewable energy projects. A third of these INVITs were consummated in fiscal 2021.
9. The Centre also appointed Alka Upadhyaya as chairperson of the National Highways Authority of India (NHAI). A 1990-batch IAS officer of Madhya Pradesh cadre, Upadhyaya is currently Additional Secretary, Department of Rural Development.
References – pib.gov.in, IBEF
Related Stories