Casagrand to invest into commercial real estate
01 Mar 2023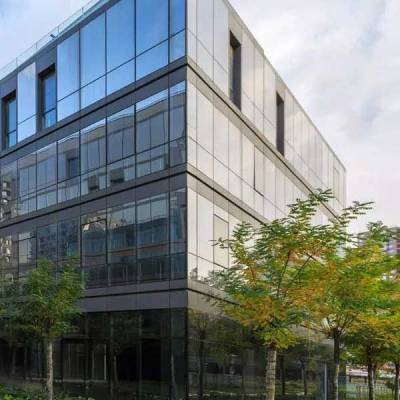 The Casagrand group of companies in Chennai announced its entry into the commercial real estate segment, with plans to develop 10 million square feet of leasable space in Chennai, Bengaluru, and Hyderabad by 2027.
"It is another new vertical in which we are planning to invest ₹80 billion in the next five years," said Arun Mn, founder and managing director, during an interaction.
"Though, we have been in the business for the last 18 years, we were slightly apprehensive about this segment. Over the years, we have gained confidence and thought it was time to make a foray into it," he said.
According to the plan, the new 'Casagrand Commercial Division' will develop workspaces, IT/ITES buildings, retail malls, and standalone retail spaces with an estimated annual rental potential of 9 billion.
To begin, the company will soon unveil its first 2 million square foot project in Chennai.
"This is an exciting time as many government initiatives are being taken to develop the infrastructure, and we see a huge potential in this sector and a gap between demand and supply," he said.
"We intend on achieving 10 million sq. ft of leasable area across the metro cities by 2027. We welcome landowners and companies to join us in this journey as we have charted strong growth plans in commercial real estate for the coming years," he said. In response to a question, he stated that the project's costs would be met in part through internal accruals, borrowings, and debt.
Casagrand earned Rs 25 billion in revenue last year and aims to sell projects worth Rs 45.50 billion this year, with a revenue of more than Rs 30 billion, he added.
Casagrand's other businesses include residential, industrial and warehousing, education, information technology and office parks, co-living, independent houses, facility management, engineering and consulting, and interiors.
See also:
Casagrand forays into residential construction
Casagrand launches affordable community housing at Tambaram


Related Stories