Cat upgrades older skid steer and CTL models with smart blade options
01 Apr 2023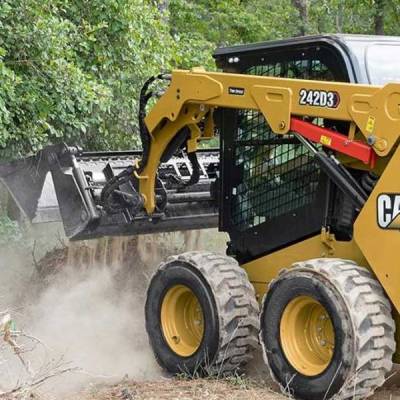 Contractors who still utilise Cat D or D2 series skid steers and compact track loaders can now employ various smart blade attachments thanks to new external control kit options from Caterpillar.
Customers with previous models can operate the GB120 and GB124 smart grader blades thanks to the external joystick kits. Also, a new 3D grade control kit uses already-existing connections to enable automatic control to the Cat smart dozer blade, giving more contractors using 289 or 299D3 models access to the cutting-edge technology.
With a grader blade, a Cat 259D CTL with the help of the new external control kit for the GB120 and GB124 smart grader blades, clients with fleets of older model skid steer and CTL machines may now use smart grader blades. According to Scott Britton, Cat's worldwide marketing manager for attachments, "The smart attachment is that when you connect them in, there's a handshake between the attachment and the machine. The device detects the type of attachment, and joystick operations are modified accordingly."
For instance, wagging a blade back and forth is similar to the way you might regularly curl and pour a bucket. It's a really sleek setup and an excellent piece of technology, according to Britton. "The technology's limitation to the D3 skid steer and CTL versions was a drawback. We have to draw a line somewhere along the way, he added. "X, Y, and Z specs were required for the base machines." Customers who had fleets for 262Ds, 279D, or 299D2 models were the first to contact Cat.
Related Stories