Centre okays 1,500-km Frontier Highway in Arunachal
01 Dec 2022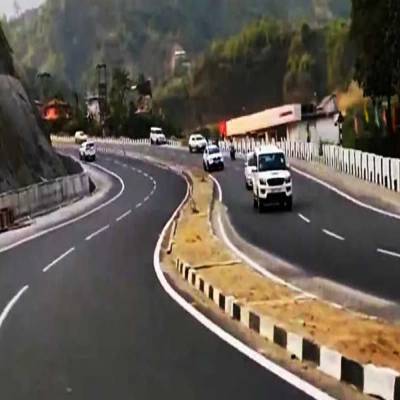 The Central government has recently approved a 1,500 km, two-lane Frontier Highway in Arunachal Pradesh. The highway, to be developed by the Union Ministry of Road Transport and Highways (MoRTH), is estimated to cost Rs 273.49 billion.
The road will run close to the Line of Actual Control (LAC) with China. It is seen as one of India's biggest and toughest road construction projects.
Arunachal Pradesh Chief Minister Pema Khandu said this week, "Very recently, MoRTH has given sanction for the 1,500-km Frontier Highway that would connect all the border areas of the state from east to west, and interconnecting roads between the highways of about 1000 km."
China has built over 600 border defence villages along the frontier with India in Tibet. Some of these villages have reportedly come up in Indian territory under Chinese occupation.
The proposed route will start at Mago, which borders Bhutan, and continue through Tawang, Upper Subansiri, Tuting, Mechuka, Upper Siang, Debang Valley, Desali, Chaglagam, Kibithu, and Dong before coming to an end at Vijayanagar, which is close to the Myanmar border.
Speaking about the proposed highway, Khandu said, "1962 is history that will never be repeated ever. In 1962 (when China invaded India), the scenario was very different. Infrastructure in the region was very poor. Despite that the Indian Army fought bravely … but today, we are not what we were in 1962."
The construction of the Arunachal Frontier Highway will give the military a significant boost in capacity. With this project, Arunachal Pradesh will have three national highways — the Frontier Highway, East-West Industrial Corridor Highway, and the Trans-Arunachal Highway.
See also:
Jammu chief secretary holds meeting on road projects
Work on Varanasi-Ranchi-Kolkata expressway to begin in Jan


Related Stories