Chennai Metro signs agreement for Phase 2 Depot Machinery and Plant
01 Mar 2023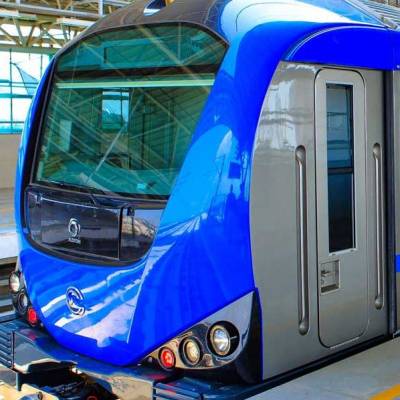 Chennai Metro Rail Limited (CMRL) has entered into a contract with M/s. Swastik-EquiLavaggi Joint Venture for the supply of 13 machinery and plant at Poonamallee Depot for Corridor-4 of the Phase-II Project. The agreement was signed by A.R. Rajendran, Chief General Manager/Rolling Stock for CMRL, and Shobhit Saxena, Project Head for Swastik-EquipLavaggi, in the presence of Rajesh Chaturvedi, Director (Systems & Operations) CMRL. The contract, which was awarded following a competitive bidding process, was priced at INR.318 million.
Under the agreement, Swastik will be responsible for designing, manufacturing, supplying, installing, testing, and commissioning the machinery and plants at Poonamallee Depot on a turnkey basis. They will also provide training to employees, and the works under this contract have already been awarded a Notice to Proceed by CMRL with a start date of March 14, 2023.
The machinery and plants that will be supplied include an Automated Train Wash Plant, Wheel Lathe, Wheel Profile Measurement System, Train Lifting Pit Jack, Synchronized Train Lifting Mobile Jack, and Battery Powered Train Shunting Machine. These are essential for railway trails and subsequent train maintenance.
The machinery and plants will be tested on-site and delivered to the Poonamallee Depot of CMRL by July 2024, and will be commissioned before the arrival of trains. This agreement is a significant milestone in the development of the Chennai Metro Rail Phase-II Project, and the new machinery and plants will play a crucial role in ensuring the safe and efficient operation of the metro rail network.
Related Stories