CM Jagan to lay stone for Machilipatam port soon
01 Apr 2023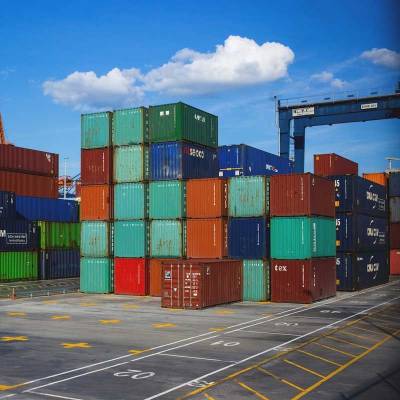 Chief Minister YS Jagan Mohan Reddy, who is scheduled to lay the foundation stone for the renamed Mulapeta Port in Bhavanapadu, is also expected to lay the foundation stone for the Machilipatam port as soon as possible. Machilipatnam, which thrived as an important port in ancient times, is now set to be developed according to the landlord model, and the government has already established Machilipatnam Port Development Corporation to develop Bandar Port, which is popular locally.
The government has given revised administrative approval for the port's phase 1 works, with a total project cost of Rs 5,155.73 crores and a completion period of 36 months. The port has been allocated 800 acres and is expected to have a capacity of 35 million tonnes in phase 1. There will be three general berths and one for coal. Megha Engineering and Infrastructure (MEIL) was awarded the contract, and pre-construction work has begun.
Mulapeta will also be developed in accordance with the landlord model. The port will have a total of 1,010 acres of normal land and 2,000 acres of slat land, with a 25 MT capacity in phase one and three general berths and one coal birth.
By 2024-24, traffic is expected to reach 15 million tonnes. The contract was awarded to Vishwa Samudra Ports. As discussed at the recently concluded Investors' Summit in Visakhapatnam, the State's focus will be on blue economy by leveraging the 974 km long coastline, the country's second longest.
Indeed, this was raised during the Investors' Summit, and assurances were sought from the Central Government regarding the liberal funding of port infrastructure. Domestic and international industrialists were urged to invest in the proposed industrial clusters near the ports.
The Ramayapatnam port, for which the Chief Minister laid the groundwork last year, has received administrative approval worth Rs 3,736.14 crores. The project has been awarded to Navayuga Engineering Company and Aurobindo Reality and Infrastructure.
Environmental clearance has been obtained, and work is currently underway. The port, which is expected to have 24 million tonnes of traffic by 2024-25, has been allocated 803 acres of land. The Kakinada SEZ port, with a total project cost of Rs 2,123 rores, is currently under construction, and the concessionaire recently achieved financial closure for the project, and port development work has begun. During 2022-23, the State government operated Kakinada Anchorage Port, which handled three million tonnes of cargo (up to November 2022) and generated revenue of Rs 40.51 crores.
Also Read
9 specialised vehicles procured by Trichy Corp for road maintenance
Kerala's Seaport-Airport Road second phase delayed by 20 years

Related Stories