CMRL to complete DPR for Coimbatore, Madurai Metros by June
01 Jun 2023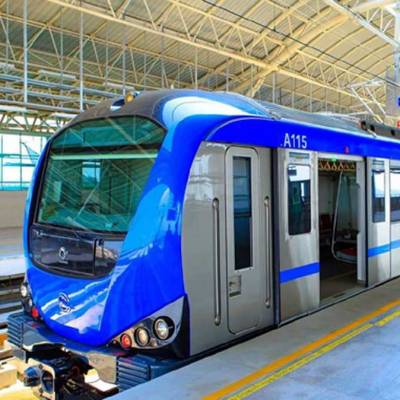 The Chennai Metro Rail (CMRL) officials have announced that they will complete the detailed project reports (DPRs) for the proposed Coimbatore and Madurai Metros by the end of June. Due to increasing traffic congestion, the CMRL was assigned the task of hiring consultants to prepare feasibility reports and DPRs for constructing mass rapid transit systems in these two cities.
The feasibility report suggested establishing a 31-kilometer network in Madurai, connecting Othakadai with Tirumangalam. Similarly, for Coimbatore, a 40-kilometer stretch was proposed, consisting of two corridors in phase I. The first corridor would run from PSG Foundry to Ukkadam Bus Stand, while the second corridor would connect Collectorate to Valiyampalayam Pirivu.
The feasibility study for Madurai was received by the State government a few months ago, and the DPR work commenced after receiving additional instructions. In the case of Coimbatore, the feasibility report and DPR were completed, but officials in the State government had discussions and determined the need for some adjustments. Consequently, the DPR was modified and work on it began a few months ago.
CMRL officials have engaged in discussions with stakeholders from various departments in both cities over the past few months. They report that the DPR project is nearly complete, and the reports will be ready by the end of this month. Once submitted to the State government and approved, the subsequent steps such as land acquisition, utility diversion, and construction work can commence in the coming years.
Related Stories