Colliers India Report: Industrial & Warehousing leasing falls 12% YoY
01 Jul 2023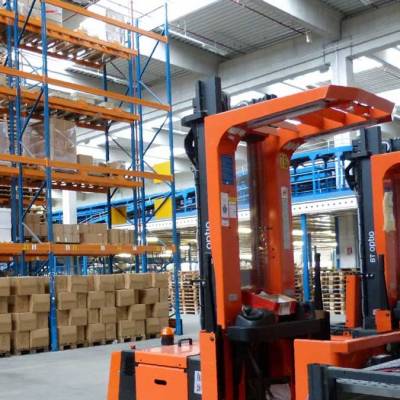 According to a recent report by Colliers India, the demand for industrial and warehousing space in the top five cities remained stable in the first half of 2023, with a leasing activity of 11 million square feet, matching the figures from the previous year. The city leading the demand was Delhi NCR, closely followed by Mumbai.
Delhi-NCR accounted for a substantial 25 per cent share of the demand, with Mumbai trailing closely at 24.6 per cent. Other cities experienced minor single-digit changes in their demand, as indicated in the report.
Various factors have contributed to the overall growth of the industrial and warehousing market, including increased production capacity, robust government policy support, and the integration of automated and process-driven manufacturing. While 3PL players are expected to continue dominating the demand, the report predicts steady leasing momentum from other segments as well, according to Vijay Ganesh, Managing Director of Industrial and Logistics Services at Colliers India.
Despite challenging global economic conditions, the Indian industrial and warehousing sector has been continuously expanding, fuelled by rising capital investments, manufacturing output, and favourable government policies.
During H1 2023, the robust leasing activity was primarily driven by 3PL operators, accounting for 37 per cent of the total leasing volume. FMCG and Engineering firms contributed 12 per cent and 11 per cent shares, respectively. The most remarkable growth was observed in the E-commerce sector, which saw a notable surge of 68 per cent year-on-year, rebounding after a relatively slower period in recent quarters.
The growth of India's retail and manufacturing sectors has sparked a significant upswing in the warehousing and logistics industry. This growth has attracted the attention of NRIs, HNIs, and UHNIs seeking lucrative investment opportunities and has also paved the way for the development of essential logistics infrastructure. Additionally, the establishment of industrial corridors and the expansion of e-commerce businesses have further accelerated the industry's growth, as mentioned by Abhijit Verma, Managing Director at Avinya Industrial and Logistics Parks. 
Related Stories