Competitive bidding process skipped for certain bypasses in Ahmedabad
01 Mar 2023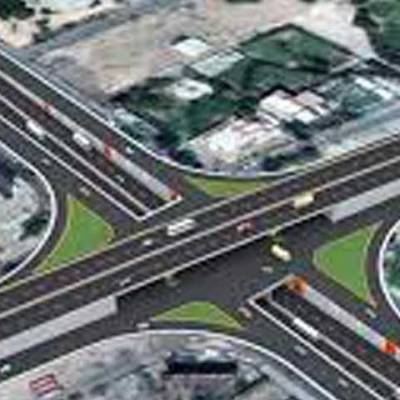 Another problem has emerged while the Ahmedabad Municipal Corporation (AMC) hesitates to take legal action against the contractor for the questionable building of the Hatkeshwar Flyover. At a number of public projects approved in the city in recent years, most recently at the Vaishnodevi Underpass on SG Highway, a practise of avoiding the mandatory competitive bidding procedure by proposing underpasses in multi-crore flyover constructions has evolved.
The National Highways Authority of India (NHAI) and the state department of roads and buildings worked together to construct numerous flyovers on the SG Road in 2017-18. The need for underpasses was initially not mentioned in the detailed project reports (DPR) for the four flyover construction packages. However, two years later, while the flyover construction at Vaishnodevi Crossroads was still ongoing, budgets to build four underpasses worth Rs 730 million were approved by skipping the required bidding process. While building these underpasses, the mandatory bidding process was skipped.
Ashish Infracon Pvt. Ltd. won the initial bid for the Vaishnodevi Flyover project for Rs 1.63 billion. But, during the following two years of development, the same contractor was given the go-ahead to build two significant and two small underpasses, totaling Rs 730 million, close to the flyover.
Four packages were part of the NHAI and R&B partnership on SG Road. Four building packages were released in 2017-18; the first package cost Rs 1.26 billion, the second Rs 1.63 billion, the third Rs 2.49 billion, and the fourth Rs 1.13 billion. Vaishnodevi Flyover tenders were released in 2018 as part of package 2. An underpass construction requirement was not mentioned in the traffic analysis that was part of the detailed DPR for this overpass. About two years into the development process, the R&B department proposed two main and two small underpasses beneath Vaishnodevi Flyover.
"The cost of Vaishnodevi Underpass was Rs 340 million. Another underpass towards Khodiyar Shantigram was awarded for Rs 248 million that were to be borne by the contractor. Two more small underpasses to divert traffic worth Rs 57.7 million and Rs 114.5 million were sanctioned later," said a senior AMC official.
Related Stories